Today I will be trying and unboxing this Neonail Baby Boomer Set. #Babyboomer #Neonail #doitYourselfNail
BUY NOW in AMAZON 👉 https://amzn.to/3O0vsLG
Timestamps (Thank me later:)
00:00
01:42 NeoNail Babyboomer Set Unboxing
02:28 What's Included in the box
06:28 Prepare fingernails
07:53 Apply cover base protein
09:31 Shaping & Filing the Nail
10:03 Applying Neonail Gum Peel-Off
10:43 Applying Babyboomer Paint Gel
12:10 Removing Neonail Gum Peel-Off
13:40 Applying Neonail top coat
14:58 Applying Cuticle Oil
15:55 Final Result
16:28 My conclusion & recommendations
Baby Boomer Set :

BabyBoomer, a universal nail styling, which is a modern variety of French manicure. Using this set can obtain the effect of a subtly blurred ombre on nails painted with a natural, slightly pink color, the white tip creates a subtle color transition.
What products will you find in the set? :
–Cover Base Protein in a shade of Nude Rose – is a base that has color in it. Thanks to it, you will give your nails a natural, pink color.
-Gum Peel- Off – here is cuticle gum to protect your cuticle against dirt and excess gel polish. It help to ensures the perfect look of the nail polish and also its durability
–Paint Gel in a shade of White Rose – with its help you will create a subtle ombre that will perfectly blend into the pink base.
–Hard Top – this is a top with which you will finish the stylization, giving it durability and shine.
– Manicure accessories – Wooden Rose wood sticks to remove Gum peel-off from the area around the nails after the manicure is finished.
-Instruction leaflet – Include picture instructions in English language.
– Styling sponges – thanks to them you will combine the shade of the base and white gel into a blurry color transition.
Really love the baby boomer set! It takes a bit of practice and time at first, but I am very satisfied with the result! Also suitable for beginners. The only one I don't like is the Gum peel off, which is so hard to work on plus it takes your time to remove it from your nails. It doesn't peel-off as a whole instead it gets crumbly and break into a small pieces. Other than that it is a perfect set, beautiful color, good hold and has a natural look. Would recommend it to everyone.
 _______________________________________________________________________
DISCLAIMER GUYS!: I'm not a professional nail tech but I love doing my own gel nails as a hobby so please, please be calm! if you see that I apply it in a wrong way! hahaha. I am not a professional so please bear with me 🙂 LOL. Items were purchase with my own money unless otherwise stated. All opinions are honest and my own!
_______________________________________________________________________

☀Other Videos you can watch☀
☀ Want to check my NEONAILS SVERIGE Pastell SPRING SUMMER
☀ Want to check my GLAMERMAID Press-On Nails Haul & Review
☀ Want to check my reacting to CHROME FRENCH TIP USING NEONAIL
☀ Want to check my MY VALENTINE'S GEL POLISH DESIGN
Want to earn extra income from posting online? Be an affiliate -magpost & share ka lang sa social media mo at kikita ka na.
Sign up here: https://invol.co/cl8ic5b
Amazon wish list👉:  CLICK HERE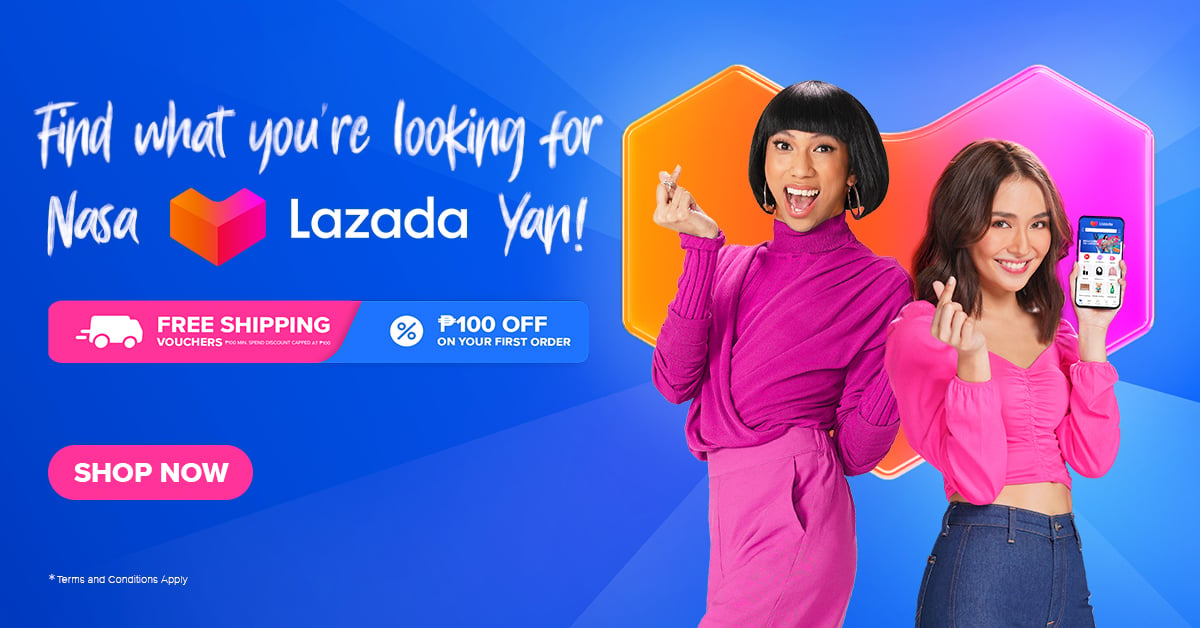 ♥ BUY in LAZADA Together Lights Up the Moment : Up to 17% OFF + FREEBIES worth 1499
👉https://invol.co/cl589iq
👉 https://invol.co/cl2k12o
♥ Would you like to shout me a cup of coffee ☕️
https://www.buymeacoffee.com/kyutipieMisay
https://www.paypal.com/paypalme/KyutipieMisay
🍭I have made a Patreon account:
Become a Patron!
https://www.patreon.com/Kyutipie_Misay
SUBSCRIBE ka na please 🙂 libre lang namn hihi Salamat :⬇️
https://www.youtube.com/channel/Kyutipie_Misay
https://www.youtube.com/channel/Kyutipie_Misay
I hope you all enjoyed watching my video and if you did please don't forget to tap my back with BIG like 👍 and subscribe if you haven't yet.
PLease leave comment down below. I would be happy to read it all ..💜💋



Continue reading "NEONAIL BABYBOOMER SET | UNBOXING & TESTING"