I samarbete med @olehenriksen @buzzador😀
#howiglow #oleglow #olehenriksen #oleglowbuzz #buzzador

Jag har fått turen att få ett gratisprov av Ole Henriksens Glow Cycle hudvårdsrutinsats. Vilken trevlig kombo hudvårdsprodukter som du definitivt kan använda i din dagliga basis plus att den har denna söta lilla väska med dragkedja som är mycket praktiskt för förvaring av saker. Tack så mycket Ole Henriksen och Buzzador för möjligheten som ni gav mig att testa denna fantastiska hudvårdsprodukt. Jag älskar allt med det och kommer definitivt att använda det tills det tar slut!. 🙌🏽😍
Om du vill veta mer om produkten på djupet, kolla den officiella webbplatsen👇:
https://olehenriksen.com/
www.kicks.se/ole-henriksen
Låt oss börja med denna OLEHENRIKSEN Glow 2OH Dark Spot Toner ska vi:
Denna potenta, veganska kvällstoner är laddad till max med AHA och trollhasselvatten som skonsamt exfolierar och reducerar pigmentfläckar och ger resultat efter bara 7 dagar. Glow2OH™ Dark Spot Toner arbetar emot fina linjer och rynkor samt jämnar ut hudstrukturen – allt under tiden som du sover! Men den har en mjuk sida också, formulerad med citron, lakritsrot, kamomill & sandelträextrakt är den skonsam nog för att använda varje dag, testa dig fram om du inte är van vid syror i hudvård.
Det här är en fantastisk toner, den fungerar verkligen på mig och jag gillar den verkligen mycket. Synd att jag bara fick den i en liten test storlek som jag bara kan använda ett fåtal gånger. Jag älskar hur denna toner får min hud att kännas uppfriskande och ren (som du kan se på bilden hur smutsig bomullen är efter att jag har använt den, det visar verkligen hur det rengör mitt ansikte ordentligt även om jag redan tvättat ansiktet med tvål och vatten). Jag gillar verkligen att använda detta i kombination med deras Banana Bright Vitamin C Serum för min dagliga natt tidsrutin den ger mig ett fint resultat på morgonen. Doften är ett stort plus för mig då den doftar mild & citrusig, inte överdrivet doftande, bara perfekt!. Det pirrar när du applicerar den men den tar inte bort din hud och jag fick ingen dålig reaktion. Än så länge är jag mycket nöjd med denna produkt och jag rekommenderar den definitivt.

Nästa är denna fantastiska OLEHENRIKSEN Strength Trainer Peptide Boost Moisturizer :
Denna ansiktkräm passar alla hudtyper, även du som har en känslig eller torr och behöver stärka den – likt en personlig tränare för din hud. Den kan använda dag och natt, ger omedelbar återfuktning, gör huden mjuk och smidig samt minimerar synbart fina linjer och rynkor. Ansiktskrämen har en rik men lätt konsistens som du kommer längta efter att få applicera både morgon och kväll.
Det här är första gången jag provat denna Peptide Boost Moisturizer från Ole Henriksen och jag gillar den verkligen mycket. Jag har väldigt torr hud speciellt i ansiktet och jag tyckte att denna fungerade riktigt bra för att hålla mig återfuktad hela dagen. Jag använder den på morgonen efter att jag tvättat ansiktet och jag använder bara en liten mängd och den täcker hela ansiktet. Jag hatar alltför doftande krämer men den här är annorlunda den har en fin subtil citrusdoft som bleknar snabbt när den torkar upp. Denna fuktkräm har en balsam konsistens som smälter in i din hud, väldigt lätt, inte fet alls och den känns riktigt skönt på huden. Inte ett fan av förpackningen eftersom jag hatar att doppa fingrarna i behållaren men Jag kan leva med det 🙂 och kanse det skulle vara trevligt om de inkluderar en liten applikator eller spatel för att skopa produkten men förutom det är det en fantastisk fuktkräm. Jag tror att detta är den bästa fuktkrämen för mig för den kommande vintern eftersom det kalla vädret gör min hud torr. Sammantaget är jag mycket nöjd med denna fuktkräm och jag rekommenderar den definitivt.
Låt oss nu prata om serumet och här är det OLEHENRIKSEN Dewtopia 20% Acid Night Treatment :
Vakna upp i Dewtopia: upplev skönhetssömn på nytt genom att vakna med en perfekt återfuktad, jämn hud – Ole Henriksen introducerar Dewtopia™ 20% Acid Night Treatment – vårt mest kraftfulla, utjämnande serum med syror som gör jobbet när du sover.
Det här är första gången jag använder den här produkten och efter flera användningar märker jag att min hud har en bättre struktur och mina mörka fläckar från mina gamla finnar ljusnar också. Den här är inte återfuktande för mig alls, så den fungerar bäst med något vid sidan av den som peptide boost moisturizer eller din favorit fuktkräm. Jag tar på den på natten efter min ansikts toner och återfuktar sedan som vanligt. Det pirrar och svider ibland, särskilt om du lägger den nära dina finnar men det är tolerabelt, den känns faktiskt lugnande på min hud enligt mig. Produkten har en gel-lotion konsistens och doftar citrusaktig, när den väl applicerats i ansiktet blir den något klibbig men den är inte så tung på huden så om du är en person som hatar den klibbiga känslan av serum den här kanske inte är för dig. Jag tror att denna skulle vara ett bra komplement till allas hudvårdsrutiner som har ojämn hudton eller problem med hyperpigmentering. Det är definitivt värt att prova.

Detta är min favorit OLEHENRIKSEN Banana Bright™ Vitamin C Serum :
Banana Bright™ Vitamin C Serum är ett effektivt åldersbekämpande serum – med 15% C-vitamin, 5% PHA- och hyaluronsya – för en klarare och fastare hud inom 7 dagar, baserat på en oberoende, klinisk studie på 33 kvinnor under 8 veckor.
Jag har absolut sett skillnaden på min hud efter några dagars användning. Mitt ansikte är definitivt ljusare och slätare. Älskar att min hud gillar den och jag inte upplevt några reaktioner när jag använt den. Den har denna underbara citrusdoft som inte är överväldigande och du kommer säkert att älska den. När det kommer till konsistensen på serumet är det ganska flytande, inte tjockt men smälter in i huden väldigt smidigt bara ge det en tid att verka på din hud och du är igång, det känns som att den lämnar en sammetslen effekt på min hud och inte alls så fet eller oljig.
Jag använder den på kvällen innan jag går och lägger mig och använder den ihop med tonern från olehenrikson också och de gör underverk tillsammans. Förpackningen är mycket bekväm med pump applikatorn så den är lätt att använda. Kommer definitivt att köpa den stora storleken av detta serum då jag verkligen gillar den mycket!.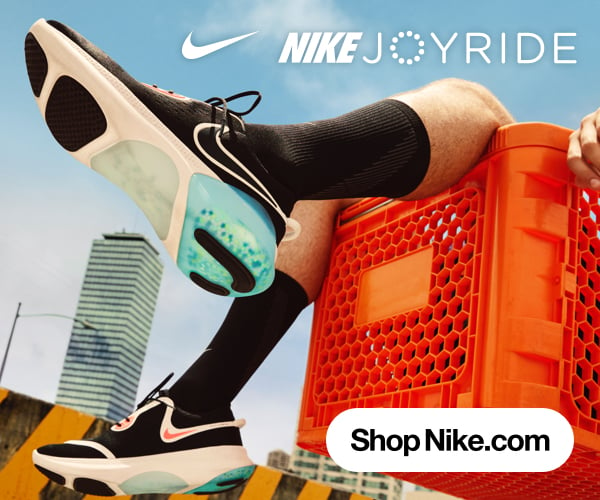 Sist men inte minst är detta  OLEHENRIKSEN Truth Banana Bright Eye Crème :
En ny, uppgraderad version av succéprodukten Banana Bright Eye Crème för ännu bättre resultat, doftfri och vegansk formula. Berikad med ett potent trippel C-vitaminkomplex med äkta guld, som förbättrar leveransen av C-vitamin till huden. Banana Bright+ Eye Crème är kliniskt bevisad att omedelbart ljusa upp, släta ut och återfukta huden under ögonen samtidigt som den synligt reducerar fina linjer och rynkor och skyddar huden mot föroreningar.
Jag tyckter om att använda denna ögonkräm och den återfuktar min hud under ögonen bra men jag märker ingen förändring i färgen under ögonen. Konsistensen är så tjock och krämig, färgen ser nästan ut som en concealer. Inte ett stort fan av konsistensen då den är så tjock för min smak och det verkar som att det sitter på min hud så länge att det tar ett tag för min hud att absorbera det helt. Lukten är inte så bra heller. Den har lite medicindofter i den men inte så illa och kan tålas. Annat än det är att den är återfuktande på huden men det är ungefär allt. Jag kommer att fortsätta använda den tills den är slut.
Själva produkterna är inte så storta eftersom de alla är i en teststorlek, så bli inte förvånad om de bara kommer att hålla dig för en veckas eller dags användning. I det här setet älskar jag Banana bright VitC serum, tonern och fuktkrämen eftersom de fungerar utmärkt i kombination, de fungerar riktigt bra på min hud och jag älskar hur den gör min hud mjuk och återfuktad. Att köpa den här typen av set är också ett bra sätt att prova en hudvård som fungerar på dig, men ha chansen att prova dem alla först så att du kan välja vilken du vill återköpa i en större flaska. Overall jag rekommenderar definitivt och det är definitivt värt att testa. Jag är glad att jag provade detta set.

Want to earn extra income from posting online? Be an affiliate -magpost & share ka lang sa social media mo at kikit aka na.
Sign up here: https://invol.co/cl8ic5b
Amazon wish list👉:  CLICK HERE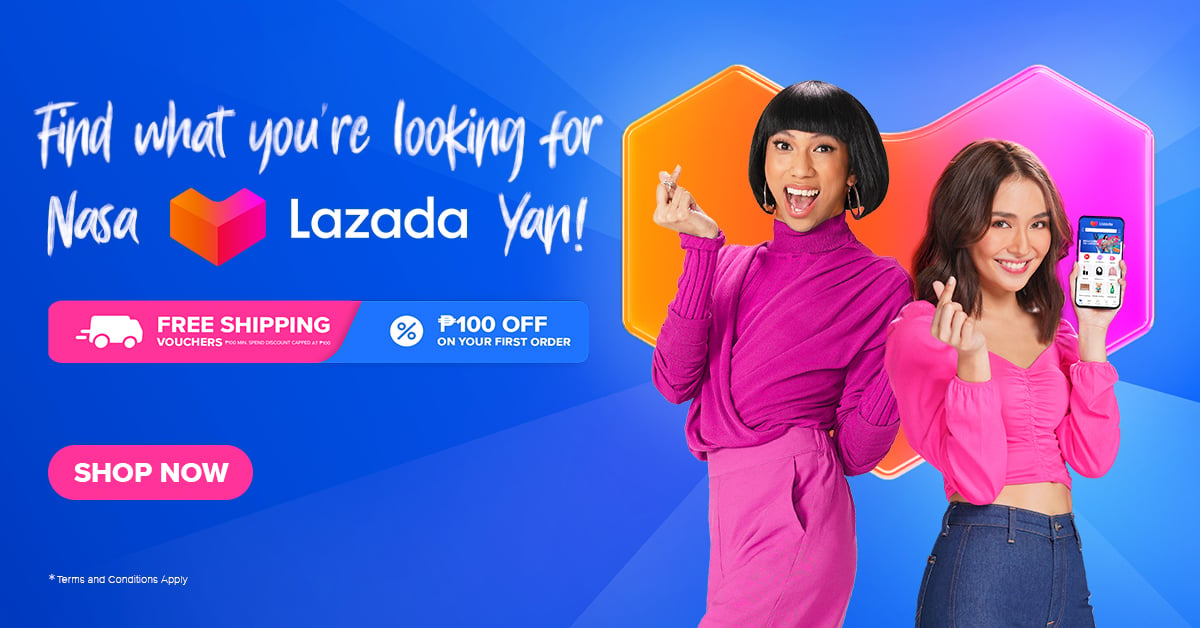 ♥ BUY in LAZADA Together Lights Up the Moment : Up to 17% OFF + FREEBIES worth 1499
👉https://invol.co/cl589iq
👉 https://invol.co/cl2k12o
♥ Would you like to shout me a cup of coffee


🍭SUBSCRIBE ka na please 🙂 libre lang namn hihi Salamat :⬇️
https://www.youtube.com/channel/Kyutipie_Misay
https://www.youtube.com/channel/Kyutipie_Misay
DISCLAIMER:  This post contains affiliate links, which means I may receive a small commission for clicks and purchases made.
I hope you all enjoyed watching my video and if you did please don't forget to tap my back with BIG like 👍 and subscribe if you haven't yet.
PLease leave comment down below. I would be happy to read it all ..💜💋



🌼Support donation🌼
Running a blog & Youtube takes a lot of time, money and effort. Become a part of a selfless patron by buying me a coffee ☕ or sponsoring a post is really a big help! Your support is highly appreciated and it really means a lot to me. I DO Thank you 🙂
Get Ready for Fashion Week!
Flat $100 Off Top Brands.
Use Code: FW100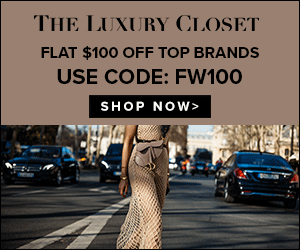 ☀ YOU CAN FOLLOW ME sa Social Accounts KO:
INSTAGRAM:  https://www.instagram.com/mitchhy2002/
TWITTER: https://twitter.com/mitchhy2002 
https://mitchhy2002.com/
https://mitchhy2002.blogspot.se/
********************************************************************
I'm open for product reviews/ sponsorship/ ads and collaborations etc. please email me at:  MITCHHY2002@GMAIL.COM
********************************************************************
☀ What Equipment I used:
Camera : Canon G7x markII
Software Editor: Adobe Premiere ProCC-2015
Thumbnail Editor: https://www.befunky.com/
❤ See you on my next video ko po 😉
Take care mmmwuah! ❤
********************************************************************