Rosaröda naglar idag 👌🏻😉
Dagens nagellack!. 💅
Är du redo för midsommar? är dina naglar också redo? kan lika gärna testa denna Essie nagellack i "Watermelon shade" till din nästa fest!. Ge dina naglar lite poprött!🤗
Det här är en rosaröd färg och nästan som om den har lite magenta i sig. Den ser rödare ut på din nagel än i flaskan som ser ut att vara rosa med vitt i, så det är lite förvirrande att se om du inte provade på naglarna. Om du använder två lager blir den mer på en röd nyans (precis som på bilden) och dess olika nyanser beroende på vilken belysning du har. Den har ingen skimmer alls och den håller sig bara glansig i ett par dagar, så förvänta dig inte att den förblir glänsande.
Formulan är så tjock att den tenderar att bubbla och gör att jag har svårt att applicera den (som du kan se på videon) 😉 men du kan fixa den med MAVALA top coat fixator för att göra den mer slät och glänsande. Formulan stör mig inte alls eftersom den är precis som andra nagellacksmärken jag har.
Jag har använt den här nyansen ganska många gånger på mina händer nu men jag är mer benägen att använda den här nyansen för pedikyr eftersom den lyfter upp färgen på mina fötter plus att jag inte märker bubblorna på mina tånaglar LOL 😄!.
Sammantaget är det en trevlig nyans att välja på och jag är nöjd med att ha provat denna nyansen. Åh jag önskar att jag har en talang att dekorera mina naglar som alla duktiga lykosar här i Lyko 🤗så för nu är bara en vanlig nagel för mig hihi. Ni är alla min inspiration 🙌🏽😍❤️.

Want to earn extra income from posting online? Be an affiliate -magpost & share ka lang sa social media mo at kikit aka na.
Sign up here: https://invol.co/cl8ic5b
Amazon wish list👉:  CLICK HERE

♥ BUY in LAZADA Together Lights Up the Moment : Up to 17% OFF + FREEBIES worth 1499
👉https://invol.co/cl589iq
👉 https://invol.co/cl2k12o
♥ Would you like to shout me a cup of coffee


🍭SUBSCRIBE ka na please 🙂 libre lang namn hihi Salamat :⬇️
https://www.youtube.com/channel/Kyutipie_Misay
https://www.youtube.com/channel/Kyutipie_Misay
DISCLAIMER:  This post contains affiliate links, which means I may receive a small commission for clicks and purchases made.
I hope you all enjoyed watching my video and if you did please don't forget to tap my back with BIG like 👍 and subscribe if you haven't yet.
PLease leave comment down below. I would be happy to read it all ..💜💋



🌼Support donation🌼
Running a blog & Youtube takes a lot of time, money and effort. Become a part of a selfless patron by buying me a coffee ☕ or sponsoring a post is really a big help! Your support is highly appreciated and it really means a lot to me. I DO Thank you 🙂
Get Ready for Fashion Week!
Flat $100 Off Top Brands.
Use Code: FW100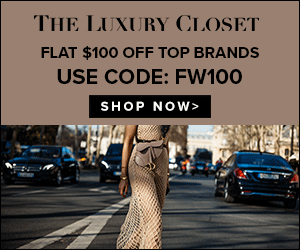 ☀ YOU CAN FOLLOW ME sa Social Accounts KO:
INSTAGRAM:  https://www.instagram.com/mitchhy2002/
TWITTER: https://twitter.com/mitchhy2002 
https://mitchhy2002.com/
https://mitchhy2002.blogspot.se/
********************************************************************
I'm open for product reviews/ sponsorship/ ads and collaborations etc. please email me at:  MITCHHY2002@GMAIL.COM
********************************************************************
☀ What Equipment I used:
Camera : Canon G7x markII
Software Editor: Adobe Premiere ProCC-2015
Thumbnail Editor: https://www.befunky.com/
❤ See you on my next video ko po 😉
Take care mmmwuah! ❤
********************************************************************