August 📝 is our last month of SUMMER here in Sweden.  Yep it is real! Swedish fall start from September to October so  it only means that dark season rather COLD season will come pretty soon ❄ . In this time of the year also we are really prone to have a dry skin from head to toe especially on our lips 💋  which I really don't like at all. Luckily, we can take care of our lips now with some homemade lip scrub 😉  so why buy expensive lip scrub if you can make it at home right?  just explore your kitchen.
While it is easy to notice dry skin on our body like our legs and arms and even our scalp, we often forget that our lips are skin too. Our lips need to exfoliate, treated and moisturize too because when cold and dry weather is ON, our lips are completely dry and easily become chapped  and rough.
Your homemade lip scrub can be flavored to your own specifications or whatever fruits you have at home. Since I have Kiwi at home I decided to use it as a flavor of my lip scrub 😉. Also, I search online that Kiwi is a great natural exfoliant.
Lets Start Making KIWI Lip Scrub: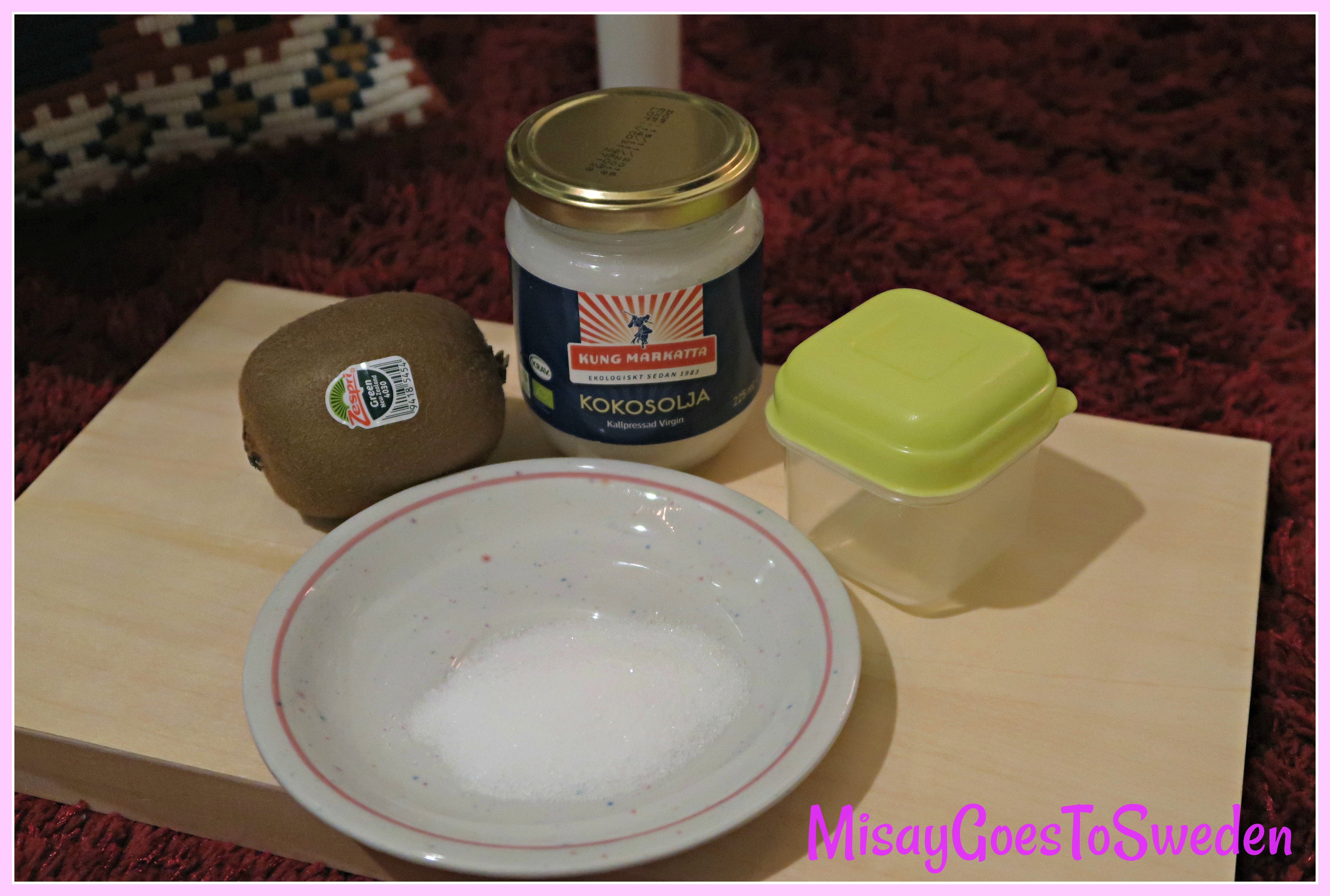 You only need three ingredients to make your own homemade lip scrub 
🌻 Sugar (normal sugar)
🌻 Coconut oil (Kung Markatta Kokosolja Virgin)
🌻 Kiwi  (you can use half of it or it depends if you only want to make small amount of lip scrub)
Just mix them all together until well combined (mashed your kiwi, coconut oil and sugar)