* Min favoritsamling av läppstift. 💋💋

Dagens läppstift!. 💋
Jag tycker det är kul att få dela med mig av min lilla läppstiftskollektion från MAC 😊 Hehe. Ar du en läppstiftsjunkie? hudvårdsfanatiker eller mer till sminksamlare? LOL .
Jag, jag är mer till en läppstiftsälskare! Jag äger ett par MAC-läppstift och andra märken också som jag älskar så mycket men för tillfället tror jag att jag ska visa mitt favorit MAC-läppstift som jag varmt rekommenderar!. Jag har några andra märken men jag delar det nästa gång. 😉
Ibland är det verkligen svårt att hitta en produkt som du verkligen kommer att älska, som en hit eller miss och ofta slutar vi med att vi inte använder dem eller så slänger vi bara ut dem övertid🙊. Men jag gör mitt bästa för att använda så mycket jag kan eftersom jag hatar att slösa bort produkten hehe.
Jag äger flera läppstift i nude shade från Mac och dessa är mina favoriter ❤️. Som ni märker använder jag alltid my Mac Velvet Teddy eftersom den blir mindre nu LOL. Jag har aldrig köpt en sådan här nyans för jag har alltid trott att den inte kommer att se bra ut på mig plus att jag aldrig försöker använda nakenläppstift. Nyansen ser fin och snygg ut btw!! Det visar sig att brun/ganska rosa nyans passar i alla typer av hudtoner!!
Det ser enkelt ut och inte så dramatiskt. Perfekt för vardagsbruk även om du bara bär lätt smink eller inget smink alls hehehe. Jag måste säga att det är lite mer än ett läppstift från apoteket. Jag slår vad om att du skulle säga samma sak också, men att spendera lite mer på ett high-end läppstift är värt varenda krona, speciellt om du får en bra kvalitet på produkterna och du också älskar det! Unna dig själv då och då.

Så låt oss börja med denna Mac Ruby Woo. Detta läppstift är en så vacker röd nyans, viss kaallade den klassisk röd och de säger att den här sortens nyans kommer att se bra ut oavsett vilken hudton du har. Färgen kan se intensiv ut för vissa men för mig är den perfekt!. Pigmenteringen av detta läppstift är fantastiskt mycket iögonfallande. Formulan är typ av torkning (förvänta dig det eftersom det är en MATTE formula).
Jag märkte också att det är lite svårt att applicera om du inte lagt något balsam eller återfuktat dina läppar först. Om du inte gjorde det kommer det att få dina läppar att se ut som en Saharaöken LOL *skämt! Men jag rekommenderar starkt detta läppstift på grund av den fina nyansen och jag älskar det! se bara till att dina läppar är väl återfuktade. Jag passar bra med Mac prep lip primer som gör att den torkar mindre och håller lite längre som den brukade vara.

Nästa är Mac Brave och Mac Mehr, om du älskar rosa nyanser är dessa två att gå för.
Här Mac Mehr är ett så vackert neutralt läppstift! Det går bara med absolut allt!. Färgen är ljust brunrosa med väldigt lite värme. Nyansen tenderar att förändras beroende på din hudton eftersom vissa människor ser den som en helt rosa nyans och vissa ser den som brunrosa men enligt mig ser det ut som att de är lika i nyansen av Brave läppstift.
Det är en matt formula men inte så obehagligt. Men om du har torra spruckna läppar kan det fästa vid torrheten och linjerna på våra läppar, så jag föreslår att du bara förbereder dina läppar med mac prep + prime i förväg och det kommer att hålla ganska länge och slitas av jämnt. Sammantaget är det en fantastisk nyans att lägga till i din samling. Rekommenderar det varmt!
Här använde jag Mac Whirl läppstift och jag kan säga att om den är på ljus till medium neutral hudton kommer den att synas som brun. Jag vet att den ser ganska mörk ut men ser fortfarande vacker ut på läpparna när du väl applicerar den. Den är i en matt formula så en del tror att den kan vara ganska uttorkande på läpparna, men överraskande nog är den inte det!.
Jag tyckter att den har en mycket mer krämig och mjuk konsistens, den glider perfekt på mina läppar, en mycket bättre formula än ruby ​​woo. Den är ogenomskinlig och håller så bra. Jag tycker att den här är en perfekt, universellt smickrande nyans som kommer att se bra ut på alla.

Här är det nya tillägget på min mac läppstiftssamling. MAC REBEL är en vacker djuplila, bärig nyans med röd underton. Mina favorit höst och vinter färger!. Det är en unik nyans som ofta är skrämmande att bära och vissa människor ser den som lila, rosa och röd beroende på belysningen. Färgen är underbar och jag fullkomligt älskar den.
Men den varar bara inte särskilt länge. Den stannar på bara i några timmar och är tvungen att appliceras igen flera gånger. Jag är inte heller ett fan av hur den fläckar mina läppar eftersom den lämnar fläckar av rosa, så om du har torra spruckna läppar kan det rosa fästa vid torrheten och linjerna av dina läppar som kommer bli lite jobbigt att skrubba bort.
Den torkar inte alls ut läpparna, jag tycker faktiskt att den är mer glansig, fuktgivande kräm formel jämfört med rebel som är riktigt matt. Den skulle passa alla hudtoner, beroende på hur modig du känner dig i en så mörk färg. Om du inte är kräsen med att läppstift fläckar dina läppar kommer du att älska den här produkten. Förutom det är den ett underbart läppstift, och definitivt en till din samling. 🙂
Du kan aldrig gå fel med ett MAC-läppstift! Har använt det sedan dess. Jag älskar att de kommer i olika finish att välja mellan, och att de har ett STORT utbud av nyanser för alla tillfällen – definitivt bortskämda med val! De är till ett högt pris och har några erbjudanden om att om du sparar en behållare kan du returnera dem och få en gratis. Pigment är riktigt bra och färgvalet är så fantastiskt för människor av alla hudtyper. Högt rekommenderad!. Jag rekommenderar den starkt!.
Dela med dig om vad du älskar mest också!. Jag älskar att se vad du samlar på också 😘😊 👌!
Want to earn extra income from posting online? Be an affiliate -magpost & share ka lang sa social media mo at kikita ka na.
Sign up here: https://invol.co/cl8ic5b
Amazon wish list👉:  CLICK HERE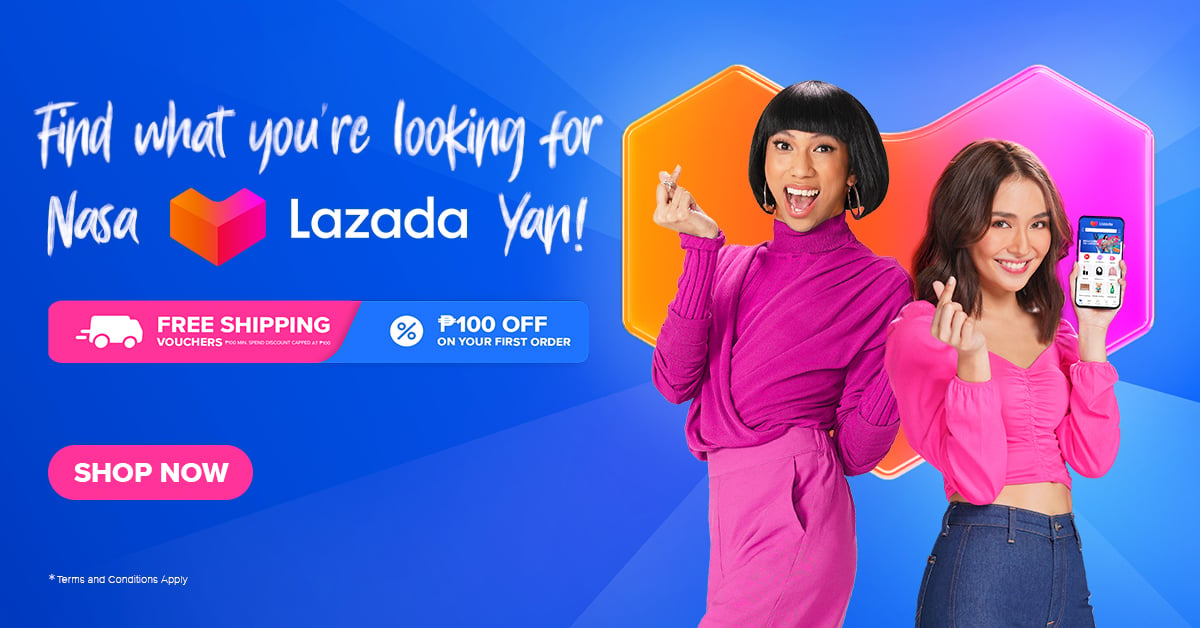 ♥ BUY in LAZADA Together Lights Up the Moment : Up to 17% OFF + FREEBIES worth 1499
👉https://invol.co/cl589iq
👉 https://invol.co/cl2k12o
♥ Would you like to shout me a cup of coffee


🍭SUBSCRIBE ka na please 🙂 libre lang namn hihi Salamat :⬇️
https://www.youtube.com/channel/Kyutipie_Misay
https://www.youtube.com/channel/Kyutipie_Misay
DISCLAIMER:  This post contains affiliate links, which means I may receive a small commission for clicks and purchases made.
I hope you all enjoyed watching my video and if you did please don't forget to tap my back with BIG like 👍 and subscribe if you haven't yet.
PLease leave comment down below. I would be happy to read it all ..💜💋



🌼Support donation🌼
Running a blog & Youtube takes a lot of time, money and effort. Become a part of a selfless patron by buying me a coffee ☕ or sponsoring a post is really a big help! Your support is highly appreciated and it really means a lot to me. I DO Thank you 🙂
Get Ready for Fashion Week!
Flat $100 Off Top Brands.
Use Code: FW100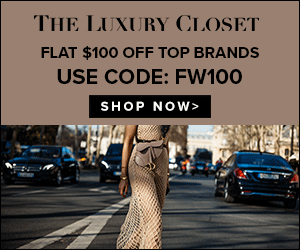 ☀ YOU CAN FOLLOW ME sa Social Accounts KO:
INSTAGRAM:  https://www.instagram.com/mitchhy2002/
TWITTER: https://twitter.com/mitchhy2002 
https://mitchhy2002.com/
https://mitchhy2002.blogspot.se/
********************************************************************
I'm open for product reviews/ sponsorship/ ads and collaborations etc. please email me at:  MITCHHY2002@GMAIL.COM
********************************************************************
☀ What Equipment I used:
Camera : Canon G7x markII
Software Editor: Adobe Premiere ProCC-2015
Thumbnail Editor: https://www.befunky.com/
❤ See you on my next video ko po 😉
Take care mmmwuah! ❤
********************************************************************