What an Amazing TV!. This is my 3nd voxbox that I received from Influenster and I am beyond soo happy!. I got this Newest PHILIPS Ambilight – The One 4K UHD LED with Android TV from Philips Sverige. Our movie experiences will get even more better due to the smart and ambilight features that make movies and games more fun and realistic. It feels like we bringing a cinema place inside our house! 😉👌.
"The One" to watch TV on

By the way the Philips Ambilight TV that I got is for FREE from Philips via Influenster voxbox in exchange for my honest opinion and review. So again I'm gonna share to you what is INFLUENSTER ?- it  is a program that sends out thousands of boxes a month full of free stuff in hopes that you'll use your other social media influence to tell everyone you know what you think of these products. Simply like reviewing a certain products that they will sent you for free.
An Influenster VoxBox is a box full of full-sized free products, electronics or food that you get to review and keep. These boxes are often based on a theme but are sometimes a single product or group of products from the same company. These are truly awesome boxes that can contain hundreds of dollars worth of free stuff. In the past, I've seen VoxBoxes that contain  a skincare line, make-up, clothes, electronics which I got right now and all kinds of bunch of products.
For this voxbox I got this amazing TV from Philips!. This is the first Ambilight TV we had and the experienced is far way more upgraded!. We own other Philips TV's as well and we know how the quality works and I can say it never disappoints us. We got this 58″ inches in size, a lightweight slim TV and we almost feel like we had a movie theater inside of our house! an absolutely dream!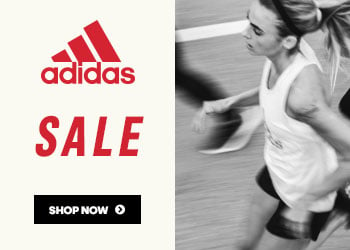 Philips 4K UHD TV is compatible with all common HDR formats, giving you stunning, sharp images. You can see every detail, even in dark or bright areas.
When it comes to a port connector it has Ethernet port that allows you to connect the tv to the Internet through the network cable, it has 4 HDMI ports, 2  USB ports and a Wi-Fi Direct to use the internet from a distance, not to mention it has a Bluetooth too that allows you to connect in external devices. What more you can ask for the amount of ports it has and for us who love to play online games, this are the things we are looking for in a perfect tv.
LED lights along the edge of the TV light up and change color perfectly in sync with the colors of what's happening on the screen – or your music. It's so atmospheric and captivating that you'll wonder how you ever got along without it.
The color of ambilight is superb it adds another layer of experience when we are watching our favorite movies or when we are playing online games. You can also adjust the brightness the way you like and you have an options to change it in different style as well or you can just turn it off if you change your mood. The feet might look small for a big TV but it holds it up pretty well and that thin feet makes it aesthetically look clean!.

Continue reading "PHILIPS THE ONE – 58PUS8507 AMBILIGHT UNBOXING"