Those of you who have been here in my blog for quite some time now know that I love advent calendars. I always get two types of advent calendar each year, calendar with self care items and one with something to consume off either chocolate, candles or coffee. I always make sure the calendar I get is the one I really like the most so I won't regret buying it.
For the second time around I decided to get this Rituals Advents Calendar. I love this Rituals Advent Calendar because everything inside is very useful plus they all smell so lovely and feels luxurious. The first one I bought is the red one and that was 4 years ago.
[Ni som varit här i min blogg ganska länge nu vet att jag älskar adventskalendrar. Jag får alltid två typer av adventskalender varje år, kalender med egenvårdsartiklar och en med något att konsumera av antingen choklad, ljus eller kaffe. Jag ser alltid till att kalendern jag får är den jag verkligen gillar mest så jag kommer inte ångra att jag köpte den.]
För andra gången bestämde jag mig för att skaffa denna Rituals adventskalender. Jag älskar denna Rituals adventskalender eftersom allt inuti är väldigt användbart plus att de alla luktar så härligt och känns lyxiga. Den första jag köpte är den röda och det var 4 år sedan. 

Rituals advent calendar is also available in the Rituals Website . You can also get it in ebay, lyko, kicks or other beauty website store you like. Be quick though, because this advent calendar is so popular that it often flies over the counter at stores. The price is quite expensive in some of the store but mine is only around 582kr.  I therefore recommend you to order it online to ensure that you receive it at home on time.
[Rituals adventskalender finns också på Rituals webbplats . Du kan också få det på ebay, lyko, kicks eller annan skönhetswebbbutik du gillar. Var dock snabb, för denna adventskalender är så populär att den ofta flyger över disk i butiker. Priset är ganska dyrt i en del av butiken men min ligger bara runt 582kr. Jag rekommenderar dig därför att beställa den online för att säkerställa att du får den hem i tid.] 

The name Rituals refers to rituals – start your day with meaningful rituals where you treat yourself and your skin to the best – namely skin care products from Rituals.
As usual, Ritual Advent Calendar comes in a nicely designed blue package with nice blue ribbon on it (see picture below). The calendar itself is shaped like a sparkling beautiful Christmas tree. You need to arrange the box to get the shape of a Christmas tree which is exactly the same design of the old 2018 Ritual advent calendar. Cut in to the design on the front of the box are twenty-four cardboard windows of various sizes with the numbers clearly marked in large modern fonts to make it easy finding the right window each day. The theme for this year's calendar is 24 Days of Merry Rituals and the calendar is made from recycled PET plastic.
[Namnet Rituals syftar på ritualer – börja din dag med meningsfulla ritualer där du unnar dig själv och din hud det bästa – nämligen hudvårdsprodukter från Rituals. ]
[Ritual Advent Calendar kommer som vanligt i ett snyggt designat blått paket med fint blått band på (se bild nedan). Själva kalendern är formad som en gnistrande vacker julgran. Du måste ordna lådan för att få formen av en julgran som är exakt samma design som den gamla Ritual adventskalendern 2018. Inskurna i designen på framsidan av lådan finns tjugofyra kartongfönster i olika storlekar med siffrorna tydligt markerade i stora moderna typsnitt för att göra det enkelt att hitta rätt fönster varje dag. Temat för årets kalender är 24 Days of Merry Rituals och kalendern är gjord av återvunnen PET-plast. ]
The calendar includes, among other things like skin creams, shower cream, soap, scrub glove, scented candle, face mist, skin lotion, hand cream and eye cream and face mask. The bottles, creams and tubes in the advent calendar are both in full size or smaller try-on or travel packaging.
[Kalendern innehåller bland annat som hudkrämer, duschkräm, tvål, skrubbhandske, doftljus, ansiktsdimma, hudlotion, handkräm och ögonkräm samt ansiktsmask. Flaskorna, krämerna och tuberna i adventskalendern är både i full storlek eller mindre prova-på- eller reseförpackningar. ]
The Rituals 2022 advent calendar is filled with products from popular lines such as The Ritual of Sakura, Hammam and Karma. The 2D and 3D Deluxe Advent Calendar mainly contain minis, while the content of the Premium Christmas Calendar mainly consists of full-size products.
Check out this incredible Holiday Advent Calendar filled with amazing bath and beauty products from Rituals.
[Rituals 2022 adventskalender är fylld med produkter från populära linjer som The Ritual of Sakura, Hammam och Karma. Adventskalendern 2D och 3D Deluxe innehåller främst minis medan innehållet i Premium Julkalendern huvudsakligen består av fullstora produkter.]
[Kolla in denna otroliga jul-adventskalender fylld med fantastiska bad- och skönhetsprodukter från Rituals.] 
The contents of Ritual's advent calendar  included:
The Ritual of Namaste Purify Wipes – Travel, 10 wipes
Amsterdam Collection Body Mist 20ml
The Ritual of Karma Body Shimmer Oil 30ml
The Ritual of Sakura Shampoo 50ml
The Ritual of Sakura Conditioner 50ml
The Ritual of Namaste Anti-Ageing Day Cream 10ml
The Ritual of Ayurveda Scrub Glove for Gift Set 2021
The Ritual of Ayurveda Coconut Milk Bath Sachet 100 g
The Ritual of Ayurveda Rich Body Oil 30ml
Elixir Collection Miracle Keratin Recovery Hair Mask 20ml
The Ritual of Karma Mild Body Scrub Clay 70ml
Rituals Homme shower foam 50ml
Refreshing Spray Sakura 20ml
The Ritual of Mehr Body Cream 70ml
Foaming shower gel w/sweet orange and cedar – The Ritual of Mehr 30 ml
Soap with jujube and lotus – The Ritual of Jing 25 g
The Ritual of Jing Hand Lotion 40ml
The Ritual of Jing Sleep Foaming Shower Gel 50ml
Sport Ice Shower Gel 70ml
In this year's Rituals Christmas calendar there are also four scented candles – one to light for each Advent.
Advent Mini Candle Private Collection – Savage Garden, 25 g
Advent Mini Candle Private Collection – Sweet Jasmine, 25 g
Advent Mini Candle Private Collection – Precious Amber, 25 g
Advent Mini Candle Private Collection – Suede Vanilla, 25 g
With The Ritual of Advent Calendar, you can enjoy a luxurious Rituals product behind every window. This is a great way to count down the last 24 days to Christmas and treat yourself or your loved ones to a special moment each day. Did you also get an Advent Calendar this year? Did you like it too? let me know what shade of nail polish do you prepare?
[Med The Ritual of Advent Calendar kan du njuta av en lyxig Rituals-produkt bakom varje fönster. Det här är ett bra sätt att räkna ner de senaste 24 dagarna till jul och unna dig själv eller dina nära och kära en speciell stund varje dag.Har du också fått en adventskalender i år? Gillade du det också? låt mig veta vilken nyans av nagellack du förbereder?]
PLease leave comment down below. I would be happy to read it all ..💜💋
🌼Support donation🌼
Running a blog & Youtube takes a lot of time, money and effort. Become a part of a selfless patron by buying me a coffee ☕ or sponsoring a post is really a big help! Your support is highly appreciated and it really means a lot to me. I DO Thank you 🙂
Get Ready for Fashion Week!
Flat $100 Off Top Brands.
Use Code: FW100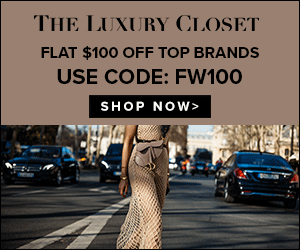 ☀ YOU CAN FOLLOW ME sa Social Accounts KO:
INSTAGRAM:  https://www.instagram.com/mitchhy2002/
TWITTER: https://twitter.com/mitchhy2002 
https://mitchhy2002.com/
https://mitchhy2002.blogspot.se/
********************************************************************
I'm open for product reviews/ sponsorship/ ads and collaborations etc. please email me at:  MITCHHY2002@GMAIL.COM
********************************************************************
☀ What Equipment I used:
Camera : Canon G7x markII
Software Editor: Adobe Premiere ProCC-2015
Thumbnail Editor: https://www.befunky.com/
❤ See you on my next video ko po 😉
Take care mmmwuah! ❤
********************************************************************