I know this post is kinda late now  LOL 😄 because I purchased this lipstick over 3 months ago as my birthday present for my self hehe and probably the last lipstick for me till the end of this year! (yup! no more lipstick for now unless! I use all of my old one 😉 hehe just kidding!) I have 5 lipsticks in all (H&M Lennox Lounge, Bareminerals Swag, YSL liptint/lipbalm, YSL Rough Pur Couture & Velvet Teddy from Mac) plus this new one! haha a total of 6 now … yup I know! I'm not a lipstick hoarder *promise!
Since I've got my first Velvet teddy from Mac I keep on using it every time I go out and as you can tell that I really really love it! so I told myself that I should get another one for my birthday (maybe a classic red). Long and behold…here is me now reviewing Mac Ruby Woo Retro Matte Lipstick 😉
BUY ONLY ORIGINAL MAC HERE IS LEGIT MAC STORE in LAZADA : 
Shop in MAC STORE now at LAZADA  👉  https://invol.co/cl9bsve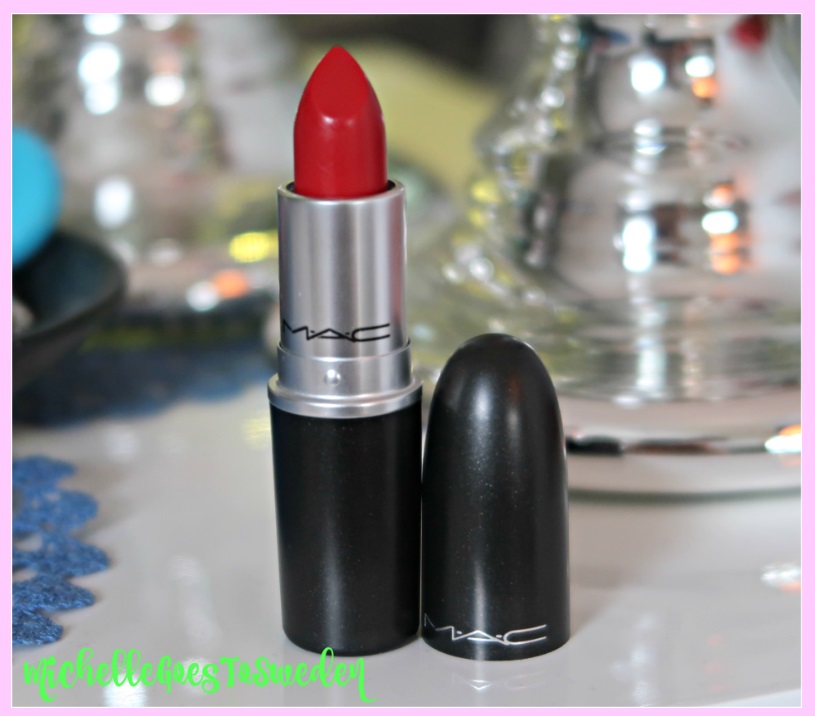 This Lipstick is such a beautiful red shade, some called it classic red and they say that this kind of shade will looks great no matter what skin tone you have.  The pigmentation of this lipstick is amazing . (see picture below in just one swatch).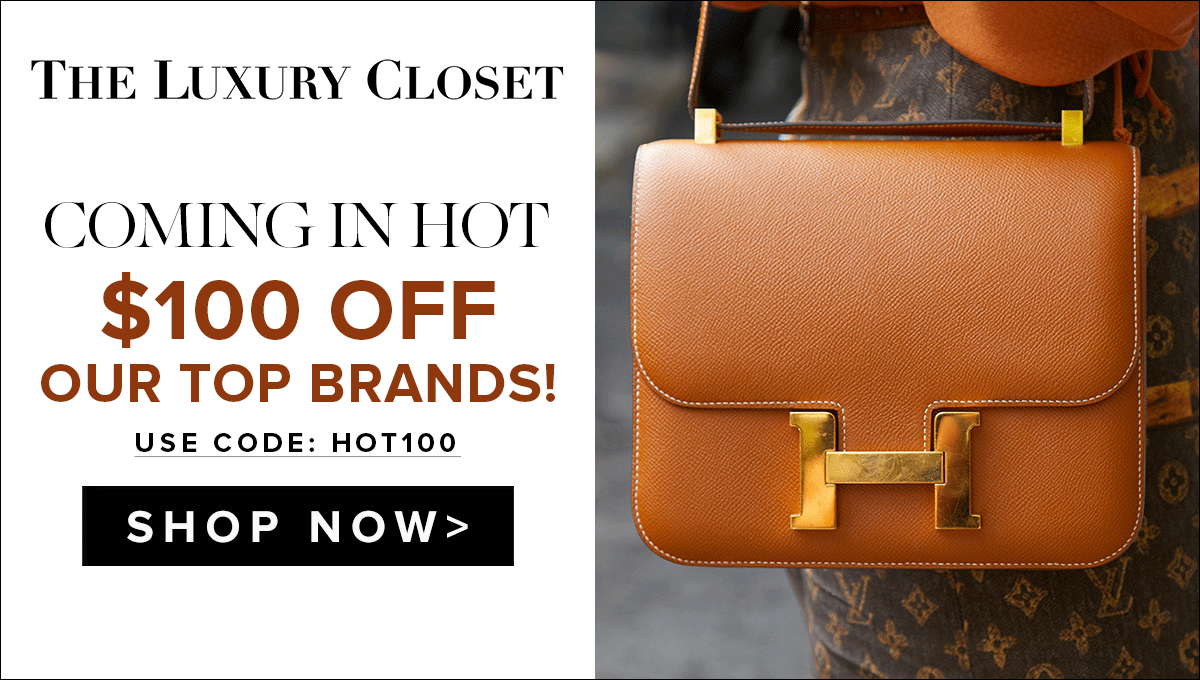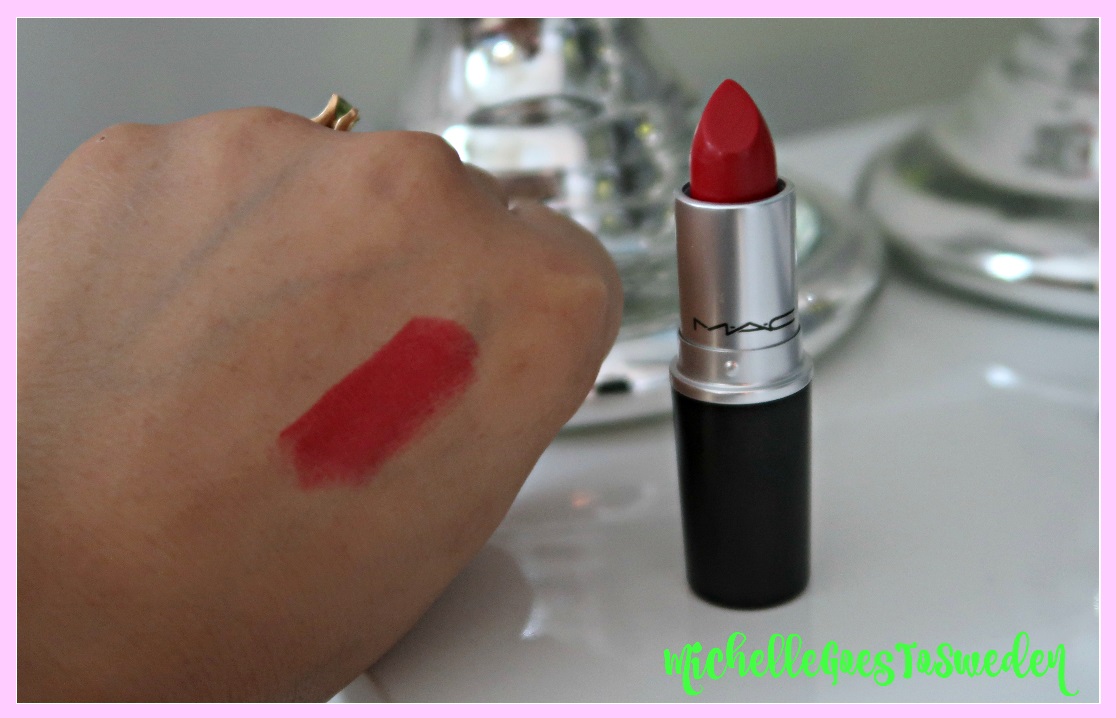 The formula is kind of drying too (expect it because it is a MATTE formula) I noticed too that it is slightly difficult to apply if you didn't put any balm or moisturized your lips first. If you didn't do that it will ended up making your lips look like a Sahara desert LOL *kidding! But I highly recommend this lipstick because of the nice shade and I love it! just make sure your lips are well moisturized or you just scrubbed it first with lip-scrub before applying it onto your lips 🙂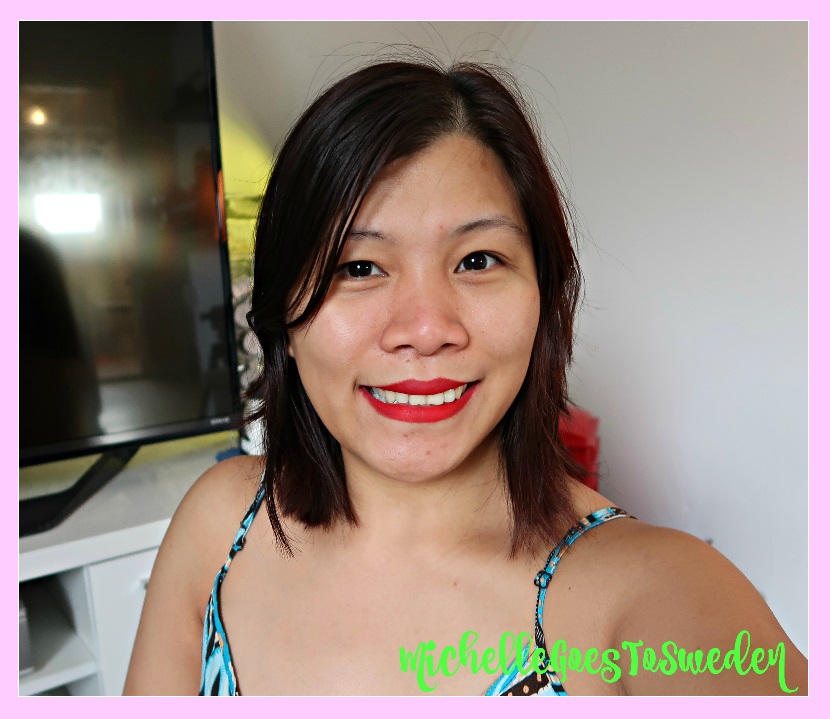 This lipstick goes well with the Mac prep lip primer which makes it less drying and last little longer as it use to be (I suggest you to buy it also. I have Mac lip primer and I highly recommend it to you guys to try that out!)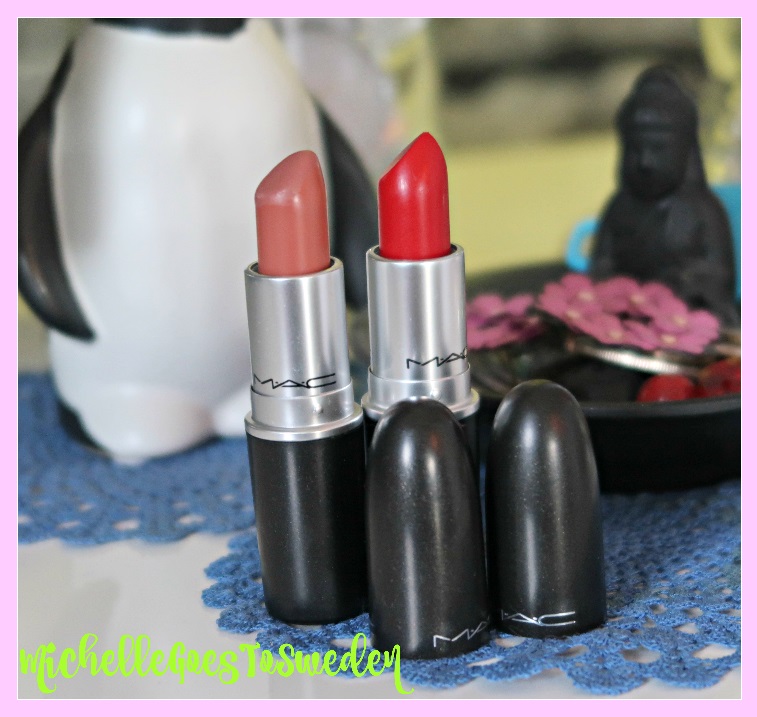 It cost only 195kr swedish crown not bad at all 🙂 and I also love how simple the packaging of Mac lipstick. 😊 Overall! I'm in love with my new Mac lipsticks and I will definitely feel like I found my best brand ever for a lipstick haha (but I think my pocket will never agree to that!). I think everyone should have at least one lipstick from Mac 😉 just treat your self once in a while and get the best shade you ever like!!
How do you guys like Mac products? What was your first Mac lipstick? and how do you find my new lipstick shade?
Any shade recommendations, please leave it in the comment below!😊
"Give a woman the right lipstick and she can conquer the world"💄💄
I'm open for product reviews/sponsorship/ads and collaborations etc. Please email me at: mitchhy2002@gmail.com
Items were purchase with my own money unless otherwise stated. All opinions are honest and my own!.
YOU MAY WANT TO READ THIS: BEAUTIES!