So for today's post is going to be about this teeny weeny cute little perfume gift set from Lancome, which I think would be the perfect gift or beauty treat to your love ones this coming Christmas :). As we all know that perfume is a little bit expensive RIGHT? and it depends how big you like and what brand you are eyeing to purchase. Arrggh! but I want one! LOL so recently! I was browsing online at kicks.se just to list down all the things I wanted this coming Christmas and I am looking for a new perfume! Yup! I like to have new perfume but its very hard for me to choose what I like plus I am not 100% sure what kind of scent I'd like to go for. Not only that! the bigger the perfume the higher the price too LOL!!😭 so I'm scared that I might buy one big size and ended up not loving it right?.
BUY ONLY ORIGINAL LANCOME HERE IS LEGIT LANCOME VERIFIED STORE in LAZADA : 
Shop in LANCOME STORE now at LAZADA  👉 https://invol.co/cl9cb4l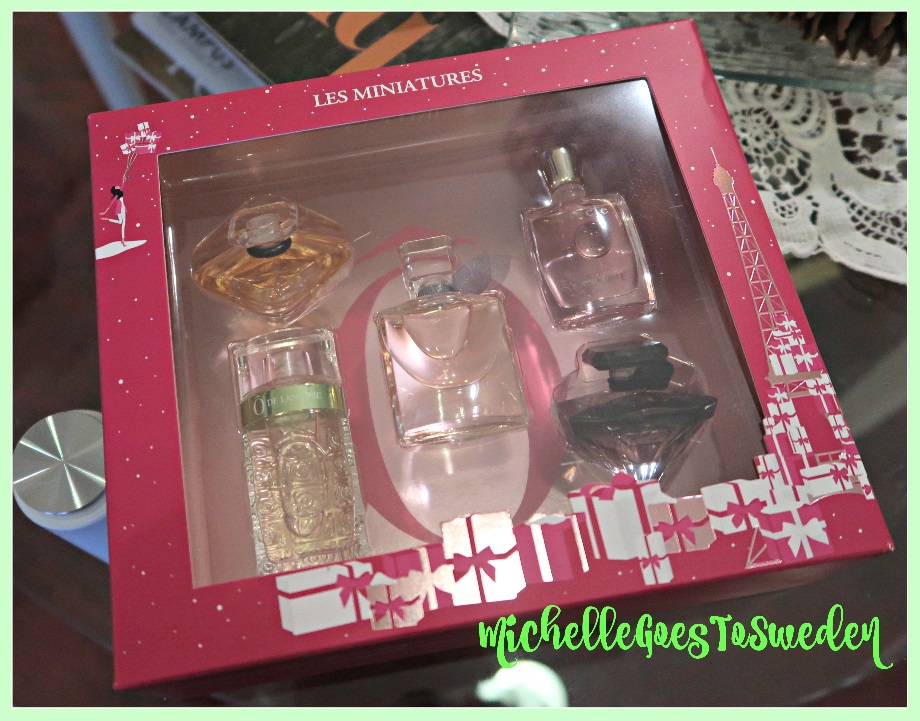 Lancôme Mini Eau de Parfum Fragrance Gift Set
Then, I saw this mini fragrance set from Lancome Les Miniatures.  For only 299kr Swedish crown this set is beautifully presented with five gorgeous little perfumes from Lancome range ( I had the Miracle before when I was in Philippines I like it but the scent didn't last long). Within the gift set you'll get the following fragrances, Tresor Edp 7.5ml, La Nuit Tresor EdP 5ml, O De Lancome EdT 7.5ml, La Vie Est Belle 4ml and Miracle EdP 5ml.
Continue reading "Lancôme Mini Eau de Parfum Fragrance Gift Set"