Well, my last STEP before I say "bye Pinas!". When I got  my residence card  the consulate reminds me to attend a seminar at CFO (Commission on Filipinos Overseas) to get the CFO CERTIFICATE and EMIGRANT STICKER on my passport (REQUIRED and its a must!!). They inform me that the immigration officer at the airport will check this document together with my visa before my departure so I need to secure and provide these documents.
I wanted to be ready with all the important documents so I apply for my schedule instantly hahaha because, I didn't want to experience being held for questioning on the day of my departure which is too much hassle or might get worst to be offloaded on my plane!.. which I don't want to happen on me lol 😃
For those who don't know what is CFO means, it stands for Commission on Filipino Overseas.  As Filipinos going abroad as fiance/es, spouses or other partners of foreign national is required to attend Guidance and Counseling Program (GCP)  in order to get the CERTIFICATE and CFO STICKER. Ibig sabihin pag ikaw ay may fiance or nakapag-asawa ng foreigner under ka dito.
When I attend this seminar seriously, I've learned a lot. This seminar is really helpful, especially to the first time emigrants like me. They show and tackle every aspect of having a foreigner husband/partners. They explains a bit of immigration process and many related topics about inter marriage,violence, rights, life abroad and culture and stuff.
Based on my experience on CFO its really easy provided that you have all your documents ready!!. Because nowadays, CFO has an ONLINE APPOINTMENT SYSTEM  and they will not allowed walk-in applicants 😉 


TO GET THERE: (feeling ko eto ang mas madaling way 😀 /PICTURE BELOW)
Wala po kasing jeep na nadaan mismo sa tapat ng bldg nila unless meron kayong sariling sasakyan or magtataxi kayo hehe.
If sasakay po kayo ng PNR tren (PACO STATION ang baba nyo) from there pwede nyo na lakarin (tatawid lang po kayo sa kabilang kalsada na pa Quirino 🙂 (sundan ang kulay dilaw na arrow)sobrang lapit lang nya. Yung kulay dilaw na star yun ang CFO Bldg. Kung titignan nyo malapit lang sxa kung lalakarin 🙂 plus 10pesos lang pamasahe sa PNR tren hehe
If galing kayo sa Pedro Gil Taft sakay kayo ng jeep na papuntang San Andres, Sta Ana or Guadalupe-Ayala Makati pero bababa po kayo sa may Quirino ave. (sa may kantong kanto po) at lakarin nyo nalng (sundan ang kulay yellow na arrow)
If lalakarin nyo sxa malapit lang from PNR Paco station 🙂
NO more FIRST-COME-FIRST-SERVE-BASIS. BUT!! Hey! even if you have your schedule, you must arrive 1 hour earlier for the registration and picture taking. Marami ding tao ang nakaschedule kaya mabuti nang maaga sa pila 😉 
NOTE* This Online Appointment System is applicable for Manila Office and CEBU office also. As of Dec 1, 2014, those who wish to attend the Guidance and Counseling Program at the CFO-Cebu extension office must set an appointment online too 🙂
If you have your visa, you will get your SEMINAR CERTIFICATE and EMIGRANT STICKER in just ONE DAY so easy! right?. But, if you are still waiting for your visa or if it's still on process you will only get your seminar certificate and you'll need to go back again at the CFO Office to get your Emigrant sticker, only if you can show them your valid visa and the receipt.
If wala pa kayong Visa pwede nyo namang kuhanin ang Emigrant Sticker nyo sa Airport nalng kung paalis na kayo ng Pilipinas (pero kung ako sa inyo balikan nyo nalng sa CFO office once nakuha nyo na ang visa nyo para hindi na maging hassle pa kung sa araw ng alis nyo ito kukunin, mabuti nang maging handa kesa magkaproblema pa)
Requirements:
1. Original and photocopy of two (2) valid identification cards with photograph;
2. Duly completed guidance and counseling form;
3. If married, original and photocopy of marriage contract on security paper from the National Statistics Office (NSO) or from the Local Civil Registry Offices (LCRO); or original and photocopy of Report of Marriage duly registered by the Philippine Embassy/Consulate or the Department of Foreign Affairs (if married abroad);
4. Other documents as may be required by the counselors; and
5. Payment of PhP400.00 counseling and registration fee.
Since there is a one on one interview with the counselor just make sure that you bring all your documents and be armed with it hehe :P. Make sure also to completely filled out the forms and be confident with your answers. (Make sure you know your HUSBAND MOTHER'S MAIDEN NAME, HIS WORK, HIS EDUCATIONAL ATTAINMENT and so on) Don't leave any blank on the form and complete all the documents. They may ask you for a lot of things and they only wanted to make sure that you are physically and emotionally prepared on moving-on on your new life. Don't be nervous its not complicated interview like the one we did when we are applying for our visa 🙂 its so easy.
The  CFO Seminar comes first and after completing it, you will get your CERTIFICATE AND RECEIPT. You will to pay Php 400 at the GF area sticker and Certificate. If you don't have your visa just save your receipt and show them when you get back for your EMIGRANT STICKER.
This is how Emigrant Sticker looks like (they will put it on your passport 🙂 (before you leave the CFO office make sure na tama yung details na nakalagay sa sticker at sa certificate nyo baka sa sobrang excited nyo eh hindi nyo na tinignan at nagmadali na kayo umuwi.. pag may mali iinform nyo sila kagad)
This is how CFO Certificate looks like 🙂
NOTE: Ang Guidance and Counseling Certificate po natin ay for life na siya/ walang expiration date kaya huwag nyo po siyang IWAWALA at HUWAG na HUWAG ninyo po itong ila-laminate or plastic covered when presenting to CFO,DFA, BI sa airport or other relevant agencies (May selyo/SEAL po kasi ito kaya yun po ang i-chcheck nila)
CLICK HERE : CFO SITE
Hope it helps! 🙂 if you have  questions I'll do my best to answer it 🙂 I just want to share, help and give ideas because, someone might just out there looking/searching about it!. Just don't ask me complicated questions po hahaha
Goodluck!!!!
Want to earn extra income from posting online? Be an affiliate -magpost & share ka lang sa social media mo at kikit aka na.
Sign up here: https://invol.co/cl8ic5b
Amazon wish list👉:  CLICK HERE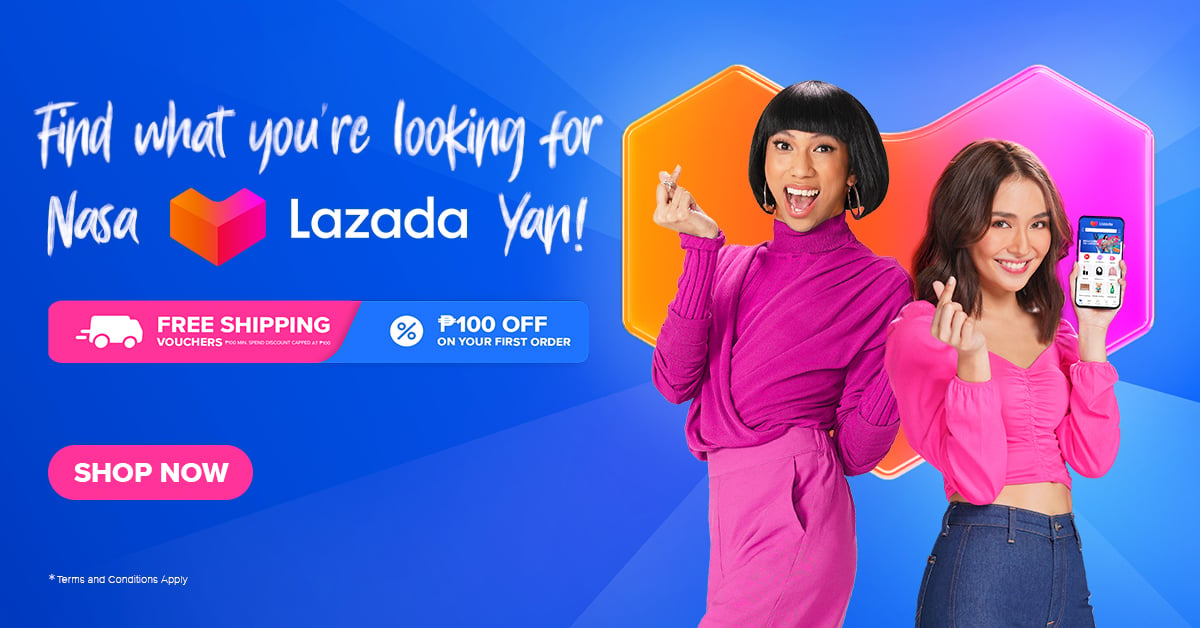 ♥ BUY in LAZADA Together Lights Up the Moment : Up to 17% OFF + FREEBIES worth 1499
👉https://invol.co/cl589iq
👉 https://invol.co/cl2k12o
♥ Would you like to shout me a cup of coffee ☕️
https://www.buymeacoffee.com/kyutipieMisay
https://www.paypal.com/paypalme/KyutipieMisay
🍭SUBSCRIBE ka na please 🙂 libre lang namn hihi Salamat :⬇️
https://www.youtube.com/channel/Kyutipie_Misay
https://www.youtube.com/channel/Kyutipie_Misay
DISCLAIMER:  This post contains affiliate links, which means I may receive a small commission for clicks and purchases made.
I hope you all enjoyed watching my video and if you did please don't forget to tap my back with BIG like 👍 and subscribe if you haven't yet.
PLease leave comment down below. I would be happy to read it all ..💜💋



🌼Support donation🌼
Running a blog & Youtube takes a lot of time, money and effort. Become a part of a selfless patron by buying me a coffee ☕ or sponsoring a post is really a big help! Your support is highly appreciated and it really means a lot to me. I DO Thank you 🙂
Get Ready for Fashion Week!
Flat $100 Off Top Brands.
Use Code: FW100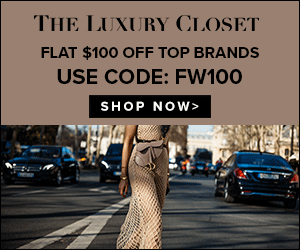 ☀ YOU CAN FOLLOW ME sa Social Accounts KO:
INSTAGRAM:  https://www.instagram.com/mitchhy2002/
TWITTER: https://twitter.com/mitchhy2002 
https://mitchhy2002.com/
https://mitchhy2002.blogspot.se/
********************************************************************
I'm open for product reviews/ sponsorship/ ads and collaborations etc. please email me at:  MITCHHY2002@GMAIL.COM
********************************************************************
☀ What Equipment I used:
Camera : Canon G7x markII
Software Editor: Adobe Premiere ProCC-2015
Thumbnail Editor: https://www.befunky.com/
❤ See you on my next video ko po 😉
Take care mmmwuah! ❤
********************************************************************