Since I started joining Youtube last year, I have been purchasing and experimenting more now with make-up, skin care, food and clothing than ever before. Because of my curiosity I have been trying out a few products that I wouldn't normally buy  it's either expensive or it's not a worth of try. But! hey!! I'm not a compulsive buyer ha! I know my limitations whenever I buy something   I usually search first all the reviews, pro's and cons online before I purchasing it. I really make sure that I really need it before I buy it! Anyhow high way! Lets go back into the business!!
BUY ONLY ORIGINAL MAC HERE IS LEGIT MAC STORE in LAZADA : 
Shop in MAC STORE now at LAZADA  👉  https://invol.co/cl9bsve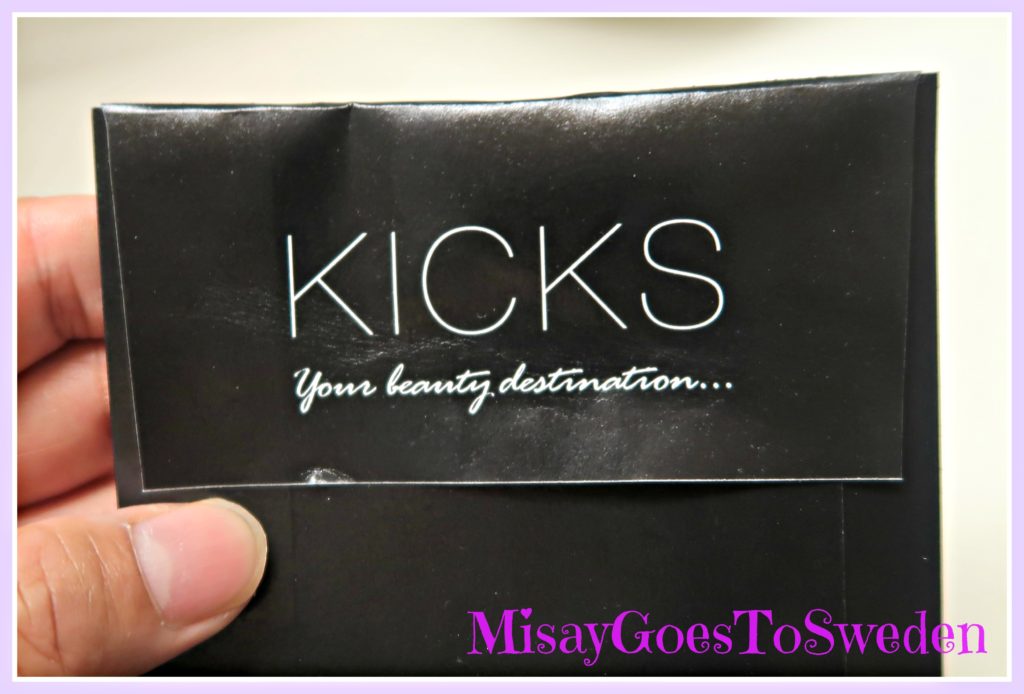 My First Kicks purchase of the year!
Recently, I noticed that my lips gets dry so fast using my matte H&M lipstick 💋 even if I applied lip balm on it still makes my lips dry! I love my matte lipstick (but the issue of drying is irritating) so I said to myself that I need to buy lip primer for me to enjoy my matte lipstick!! (searching for best lip primer in town Mac prep+lip primer to the rescue).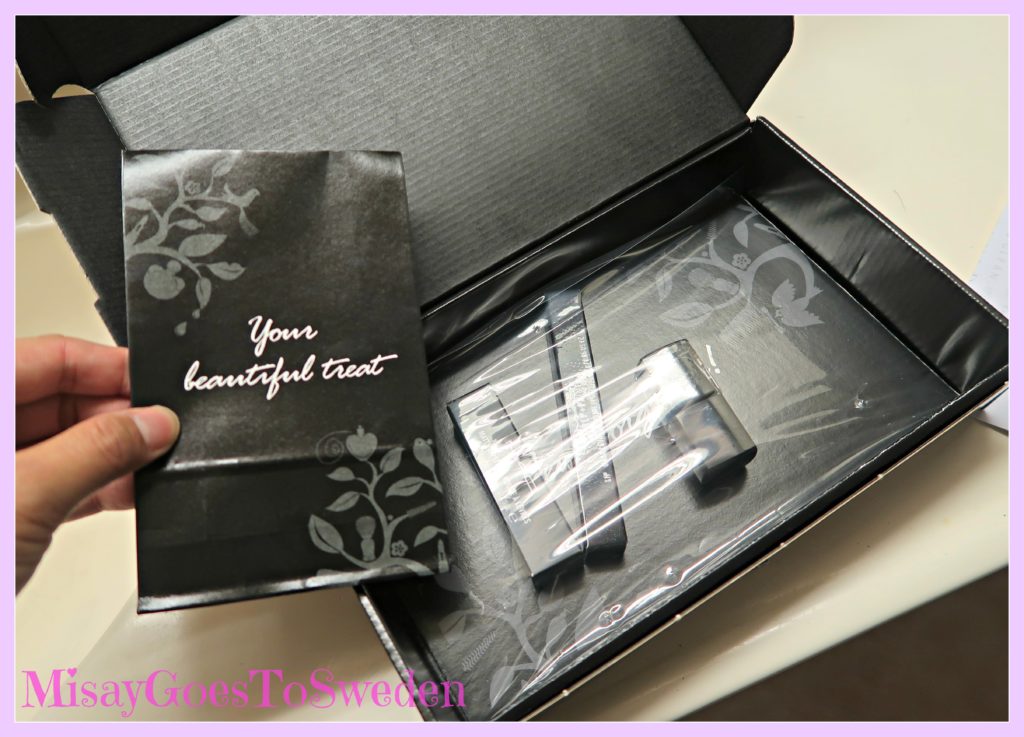 The box full of happiness hehe 😍
For the past few weeks , I often find myself browsing on kicks.se  because I'm planning to buy lip primer from Mac and I ended up buying also one Mac Velvet teddy lipstick too hahaha! I didn't go overboard but I managed to treat myself a little (guys I love lipstick so much so bear with me😉 ) I'm so happy that I bought it too!

To those of you who don't know what Kicks is – It is popular beauty store here in Sweden where they offer popular drugstore brands as well as lot of high-end make-up brands. They sell expensive perfume too and skin care products! Name it and they have it LoL.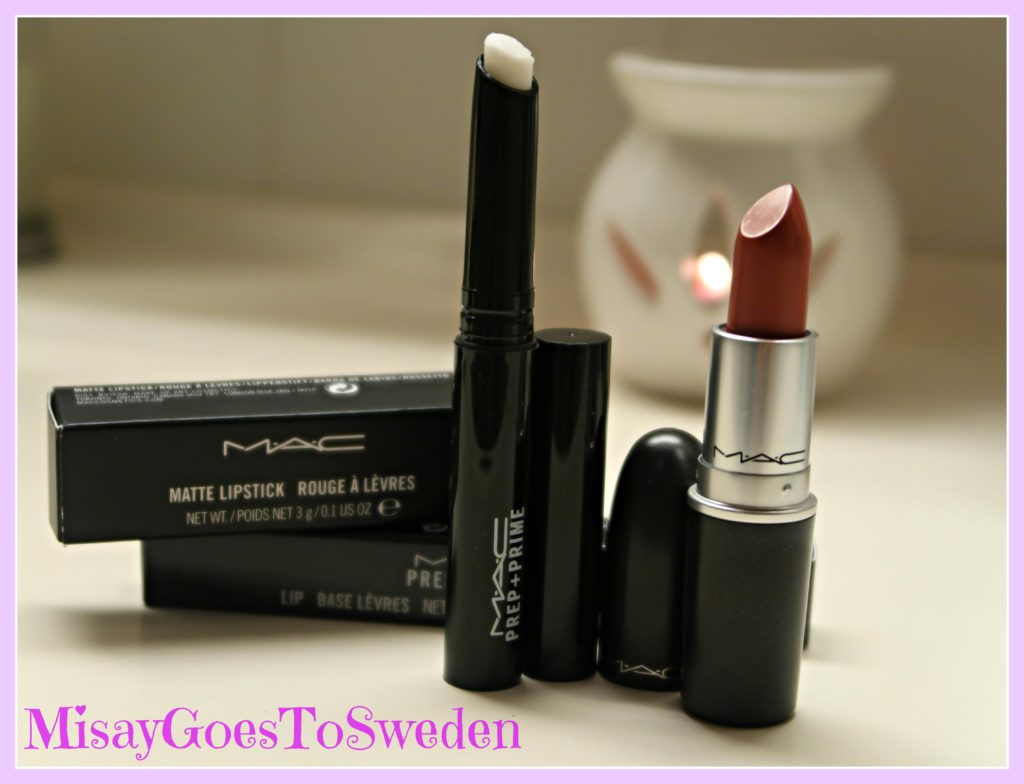 This is what I purchased Mac prep+lip primer & velvet teddy matte lipstick
However, the Mac prep+lip primer is a little bit expensive too and it cost 180 sek around (1115 Php), just be careful when twisting it because it's so delicate that you can easily ruin it (based on my experience). The texture kind of feels like you are putting on a thick lip balm on your lips but its not greasy at all. Overall it smooths out my lips and the smell is not so strong which I really really like!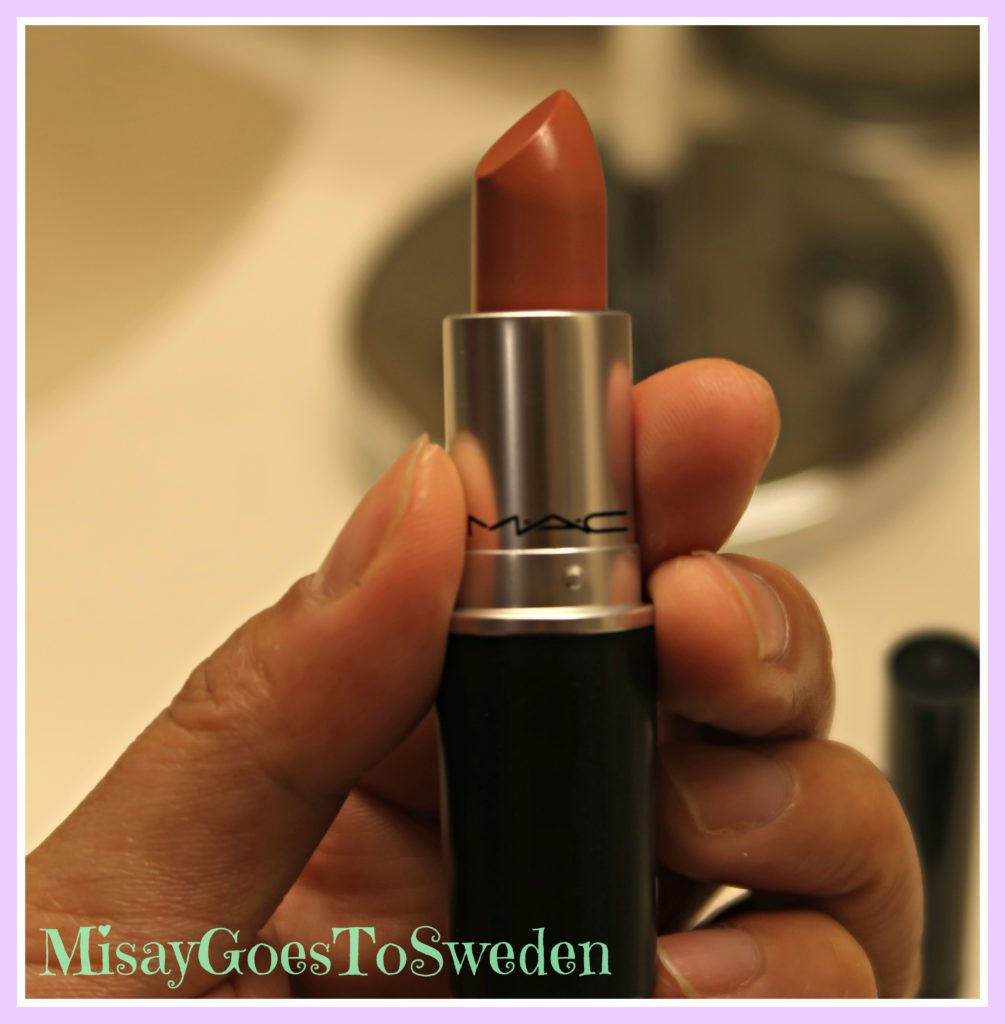 My first ever Mac lipstick (velvet teddy) and I'm in love with it!!
I've never bought a shade like this before because I always thought that it will not look good on me plus I never try wearing nude lipstick before. The shade looks nice and pretty btw!! 😍 It turns out that brown/kinda pink shade do suit in any types of skin tones!! It looks simple and not so dramatic  😉 perfect for everyday use!
It's such a perfect shade for everyone. It's like a neutral  brown-pink color that's so easy to wear. Even if you only wear light make-up or no make-up at all hehehe. I absolutely love the matte finish and it feels so soft and not drying at all  or maybe because of the Mac lip primer I put on it.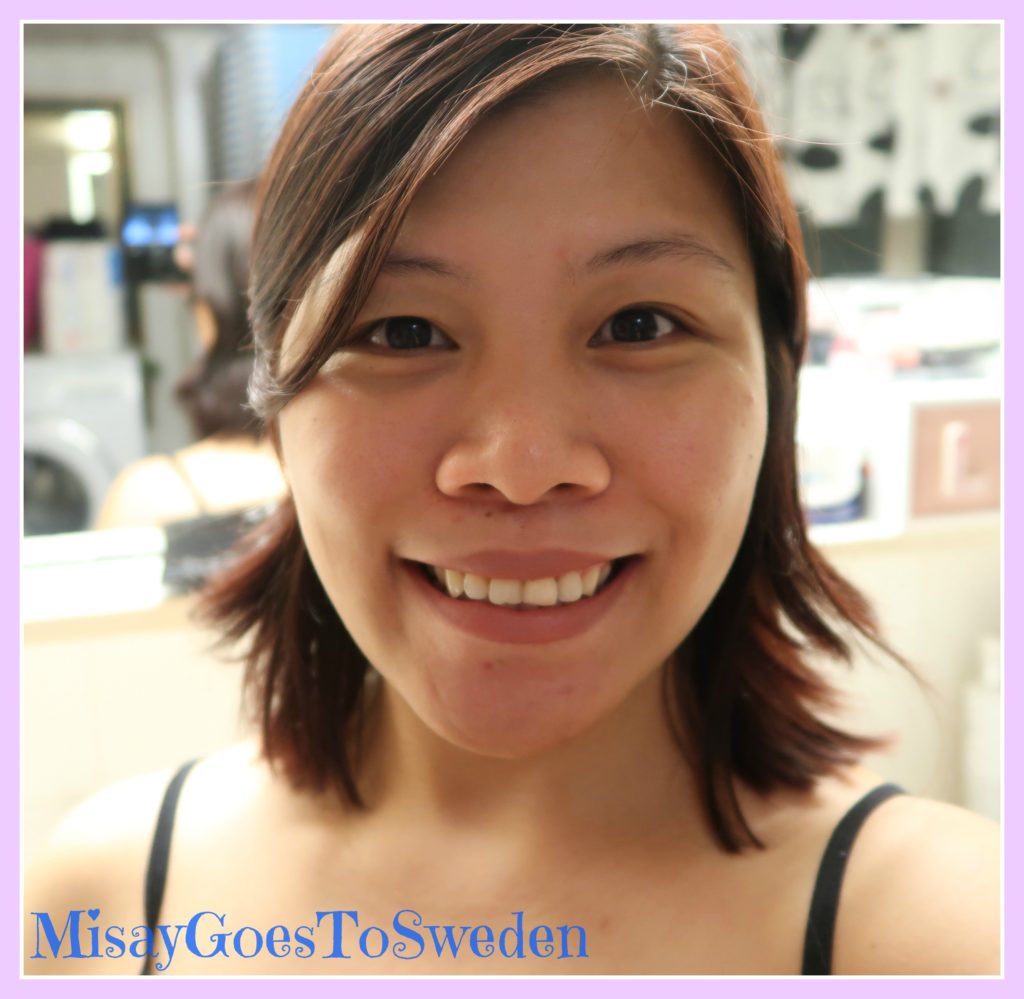 Mac  matte lipstick on my lips –  Velvet teddy  💋
For me who has always worn red lipsticks so much, this is so new for me! I'm really impressed with the product as a whole both Mac prep+lip primer and the velvet teddy lipstick. I'ts long-lasting, pretty chic color, easy to apply and feels comfortable on the lips. It's for everyone I must say! I've been using it for a days now 🙂 and im loving it!  that's why I order my second  Mac matte lipstick (ruby woo) yesterday and I hope it will come before my birthday next week! (a gift for my self!😉)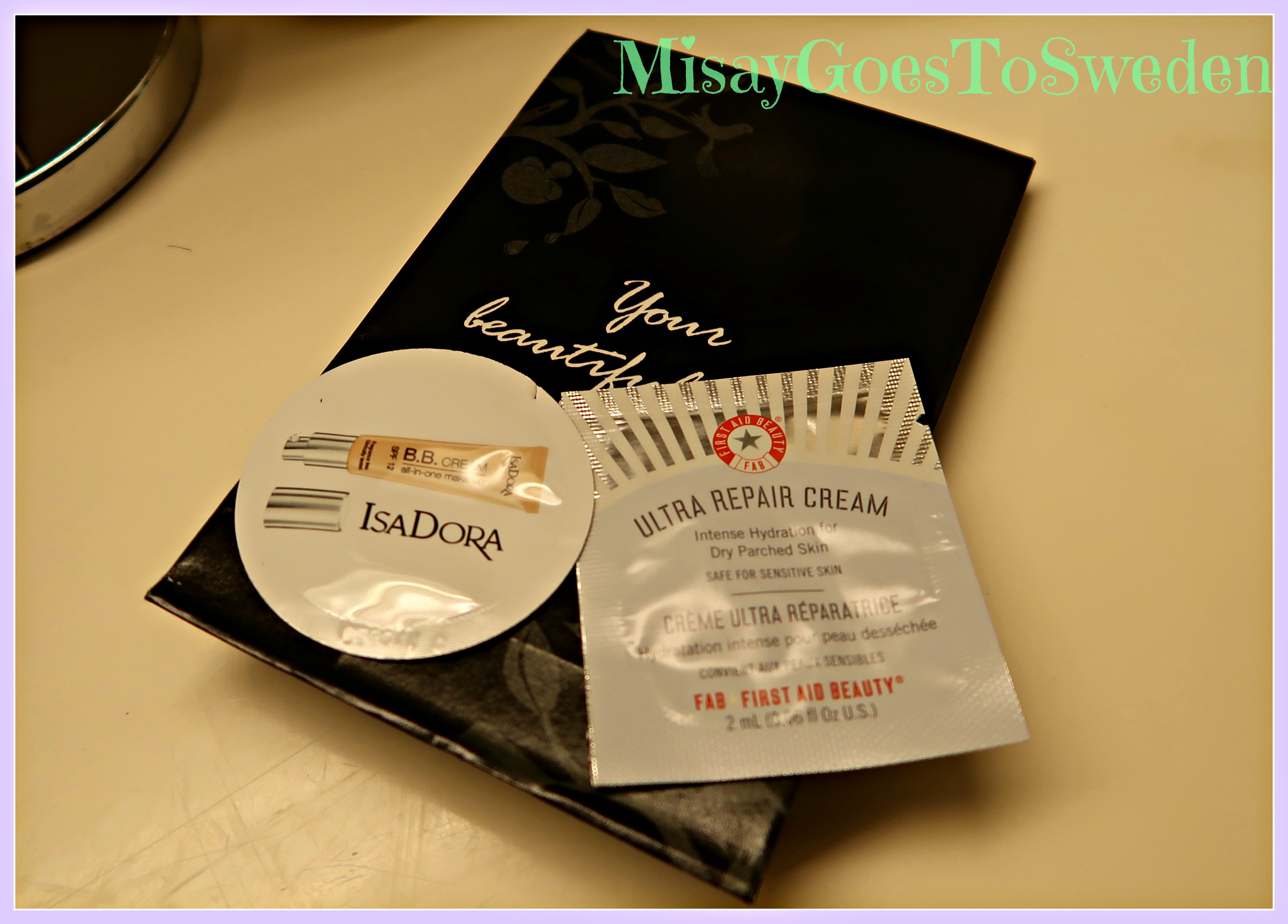 Buying at kicks you'll also get two tester for free!
MAC lipsticks cost around 195 kr Swedish Krona (1185Php) and I must say that it is a little bit more than a lipstick from the drugstore. I bet you would say the same thing too but spending a little bit more on a high end lipstick is worth every penny especially if you get a good quality on the products and you also love it! Treat your self once in a while😉
Now that I've tried Mac product I really want to try more from it.  But my wallet might just say NO!! nyahahaha 🙂   How do you guys like MAC product? What was your first MAC lipstick? And how do you find my new lipstick? 🙂
Any recommendations, please leave in the comments below!
"Give a woman the right lipstick and she can conquer the world "💄💄
Want to earn extra income from posting online? Be an affiliate -magpost & share ka lang sa social media mo at kikita ka na.
Sign up here👉: https://invol.co/cl8ic5b
♥ BUY in LAZADA Together Lights Up the Moment : Up to 17% OFF + FREEBIES worth 1499
👉https://invol.co/cl589iq
👉 https://invol.co/cl2k12o
♥ Would you like to shout me a cup of coffee ☕️
https://www.buymeacoffee.com/kyutipieMisay
https://www.paypal.com/paypalme/KyutipieMisay
🍭SUBSCRIBE ka na please 🙂 libre lang namn hihi Salamat :⬇️
https://www.youtube.com/channel/Kyutipie_Misay
https://www.youtube.com/channel/Kyutipie_Misay
DISCLAIMER: Items were purchase with my own money unless otherwise stated. All opinions are honest and my own!. This post contains affiliate links, which means I may receive a small commission for clicks and purchases made.
I hope you all enjoyed watching my video and if you did please don't forget to tap my back with BIG like 👍 and subscribe if you haven't yet.
PLease leave comment down below. I would be happy to read it all ..💜💋


🌼Support donation🌼
Running a blog & Youtube takes a lot of time, money and effort. Become a part of a selfless patron by buying me a coffee ☕ or sponsoring a post is really a big help! Your support is highly appreciated and it really means a lot to me. I DO Thank you 🙂
☀Other Videos you can watch☀
💋 OUR HOUSE JOURNEY FROM TRIPPING TILL NOW
https://www.youtube.com/watch?v=o0ZTSvATWxw&t=25s
https://www.youtube.com/watch?v=eZbiAYWrcjs&t=307s
https://www.youtube.com/watch?v=nnTJMVCxfI8
💋 MAKEUP TUTORIAL-AUTUMN MAKE-UP LOOK NI INDAY
https://www.youtube.com/watch?v=utTw6xtQB14
https://www.youtube.com/watch?v=N95jCZHVoJI
💋 FOOD RECIPE – HOMEMADE BOTTLED TUYO | GOURMET TUYO
https://www.youtube.com/watch?v=ZkJsKiqB3uk
💋 REVIEW -URBAN DECAY BEACHED PALETTE|TAGALOG Review & Swatches
https://www.youtube.com/watch?v=VFd92whuW64
💋 YOUTUBER TAG – MADAMING NaIISIP NA IDEA SA KUKOTE
https://www.youtube.com/watch?v=4GKb-Ba-G4s
💋 VIDEO HAULS -UKAY-UKAY BIRTHDAY HAUL | KappAhl, Zara & Ginatricot
https://www.youtube.com/watch?v=tR9r-Ix2Nl8
💋 TRAVEL VIDEO – STOCKHOLM | | Drottningholm & Kungliga Slott | Vasa Museum
https://www.youtube.com/watch?v=4tojuuUnCb4
https://www.youtube.com/watch?v=30Ml6ZR_tB4
☀ FOLLOW ME sa Social Accounts KO:
INSTAGRAM:  https://www.instagram.com/mitchhy2002/
TWITTER: https://twitter.com/mitchhy2002 
https://mitchhy2002.com/
https://mitchhy2002.blogspot.se/
********************************************************************
I'm open for product reviews/ sponsorship/ ads and collaborations etc. please email me at:  MITCHHY2002@GMAIL.COM
********************************************************************
☀ What Equipment I used:
Camera : Canon G7x markII
Software Editor: Adobe Premiere ProCC-2015
Thumbnail Editor: https://www.befunky.com/
❤ See you on my next video ko po 😉
Take care mmmwuah! ❤
********************************************************************