Hello People! 🙂 I am going to do an unboxing post for today! *giggles! so bear with me guys!  I'm just over the moon right now and I am So sooo excited to share you guys my first ever!!! as in ever, Louis Vuitton Bag! Ang Pangarap kong bag.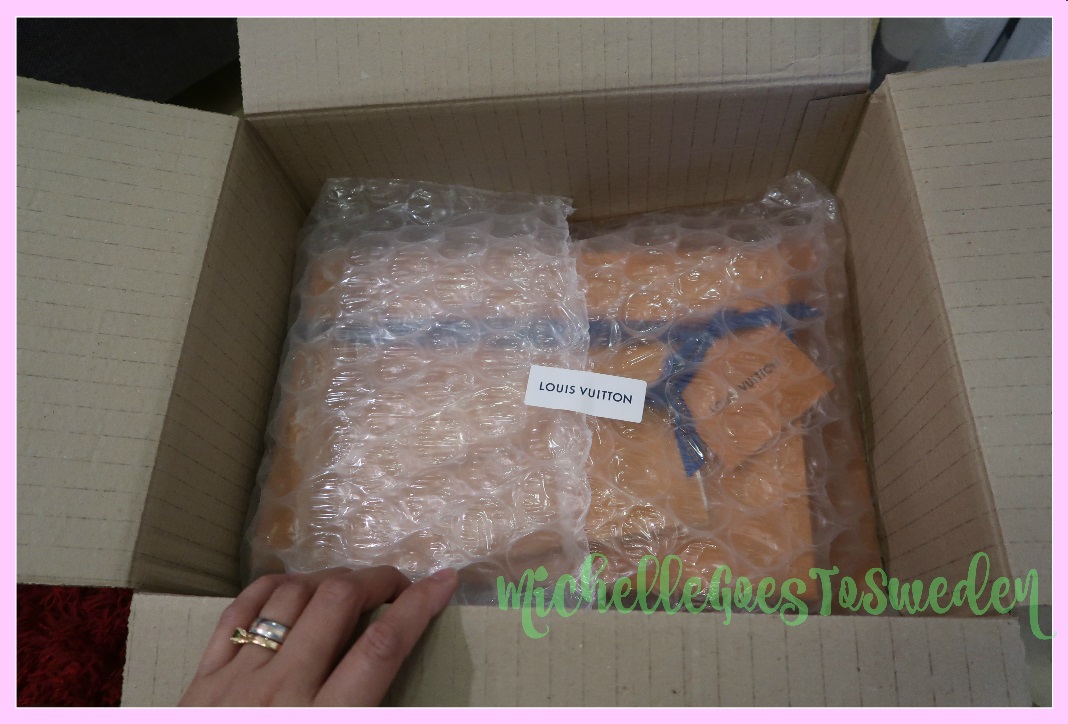 Backstory first about this! is that I've had my eye on the Louis Vuitton Pochette Accessoires at first😉 maybe because, it is the most affordable-starter bag from this brand. But one day, I came across with this Favorite PM while I'am browsing online! and all I can say is.. I am loving it more than the pochette now 💜.
Just so lucky that my husband asked me what I wanted for my birthday 3 months ago and I told him that I wanted to buy this Favorite PM in monogram canvas (just pre-loved) or maybe he can just add-up some on my savings so I can buy it online. But he said: why not buy a brand new instead!. Wow! seriously! I didn't expect that he will said that LOL.  So fast forward: He ordered it thru phone and ended up buying the Favorite MM in Damier Azur instead of the iconic monogram canvas which I really really love. Well! its totally fine with me 😄 as long as it is a LV Favorite Pm or MM.

Anyway high way! it's been a long overdue of this gift now because this item has been sold out for almost a months now  and really a pain in the *ss to get  I mean ordering it from store! (what an experience esp in LV Stockholm Store)
Enough with the waiting and let's jump in and see what I got 😍 I'm so excited!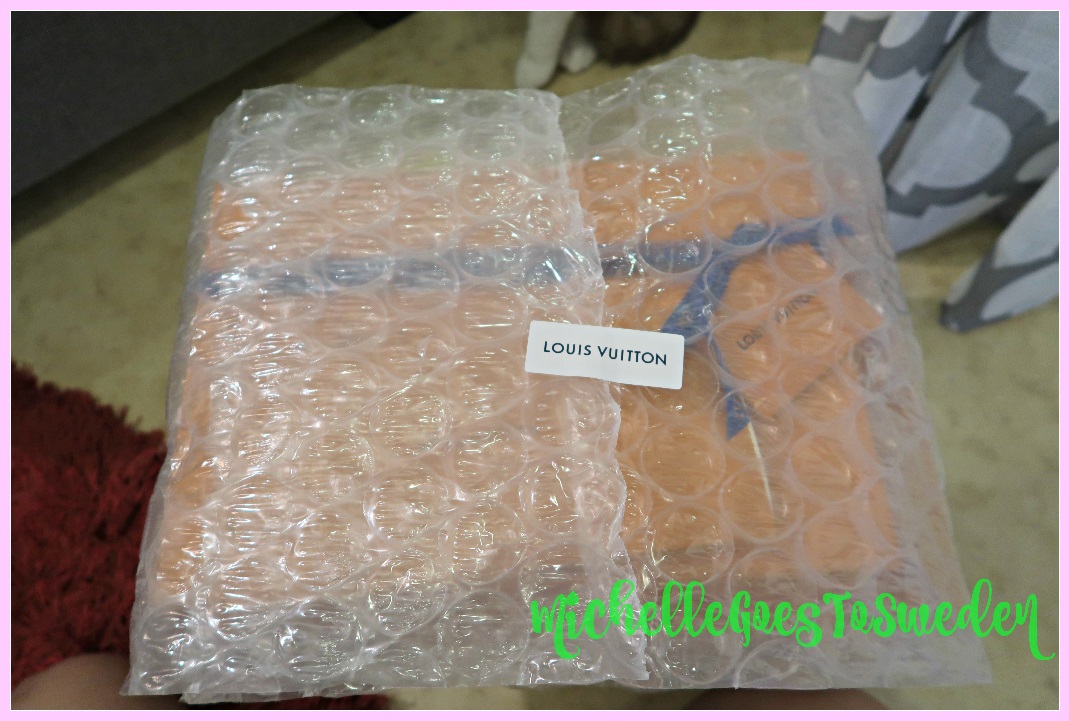 The package came in an unmarked box (1st picture) shipped via UPS . The outside of the box does not say Louis Vuitton and it was packed really nice. Wrapped with bubble wrap with sticker on it 🙂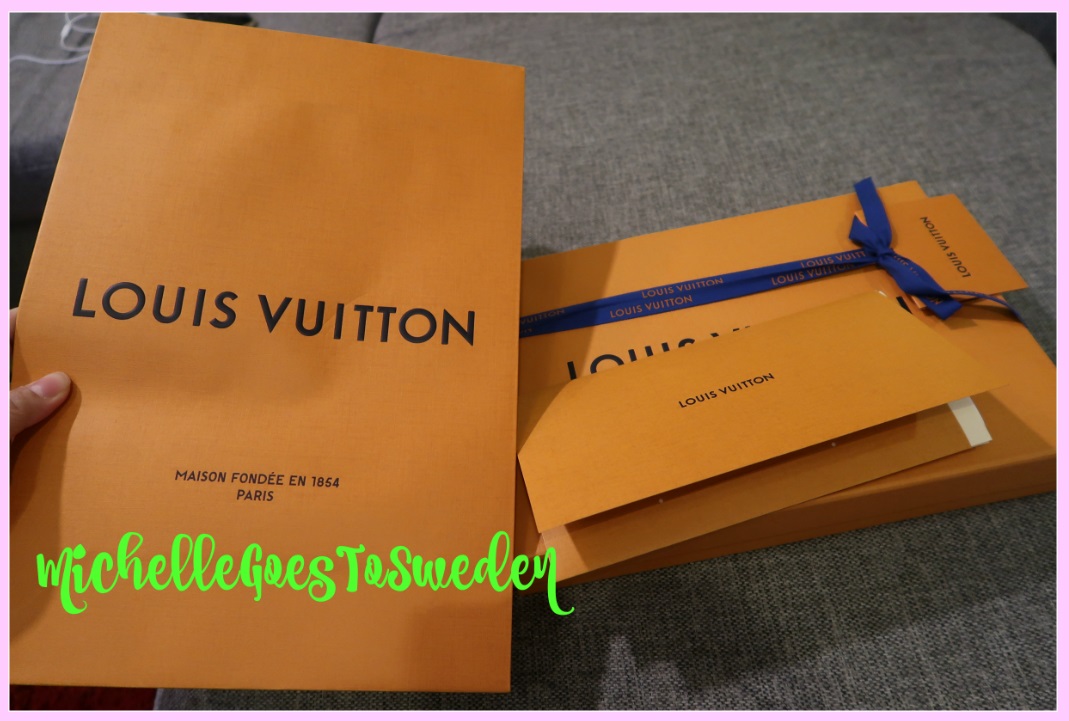 My package came with the box, a dust bag, an orange Louis Vuitton paper bag, envelope containing a thank you card, return voucher card and receipt.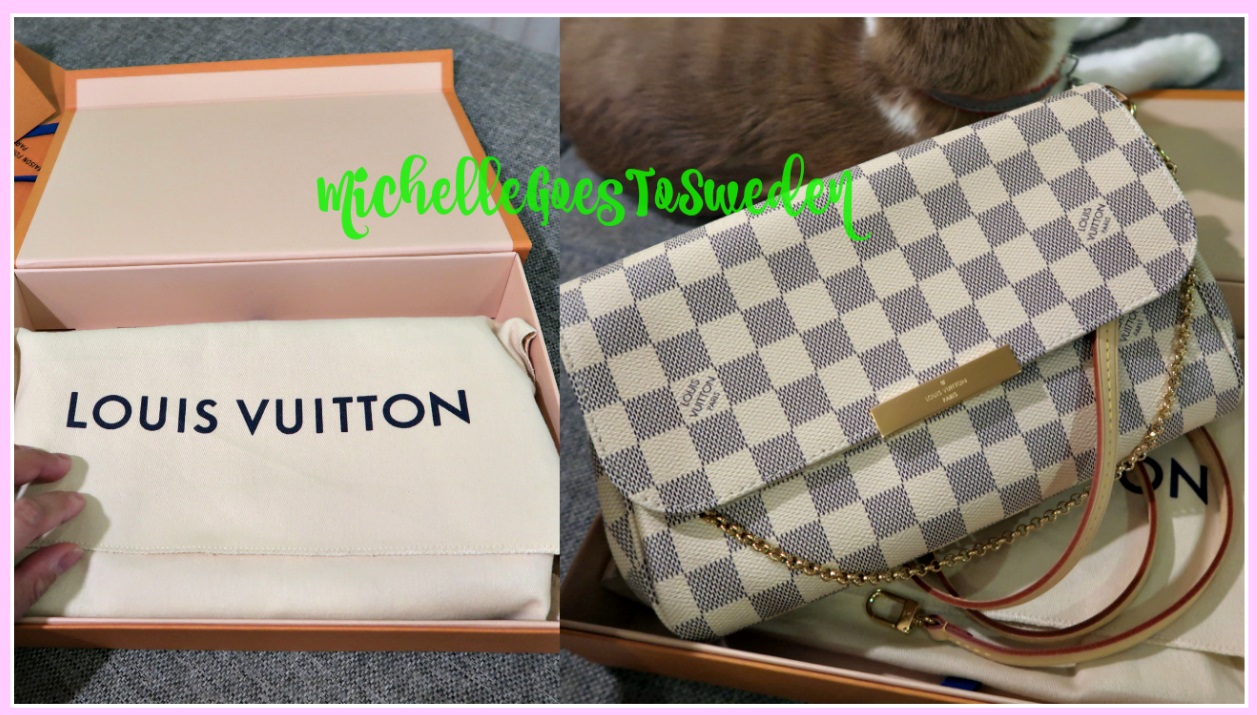 So here is what's inside! Tadaaaah! It's a Favorite MM in Damier Azur. The bag retails for 7k+ Swedish Krona including sales tax so I will leave it to you the conversion to Php😉. You can choose what canvas you like Monogram, Damier Ebene and Damier Azur prints.  I like the monogram but unfortunately it is always out of stock and no one knows when it would be available again. So I ended up having the Damier azur which is okey with me because I felt that the white (cream/beige) was classic and one of a kind too. I have not seen many people carrying the Favorite in that canvas 😉 and what I searched online is that they are afraid wearing it because of the delicate white color of it hmmm but I found it so pretty and chic!



Continue reading "MY FIRST LOUIS VUITTON BAG | Favorite MM in Damier Azur"