Hello Guys! So today I'm sharing with you all the lovely gifts I got for Christmas. "What I got for Christmas" posts are always in demand in vlogging community and in blogging world as well so if you are a type of person who is allergic in watching and reading this kind of post then this is not for you 😉. However if you are just like me who happen to love watching an unboxing video and what I got *churvaness eklabu video on YouTube then we are on the same boat 😂 so all I can say is enjoy reading 👌. By the way I made the same post five years ago and if you'd like to know what I got that year click here 👉WHAT I GOT FOR CHRISTMAS 2017. 
This year has been an amazing year for us with panget and I'm very thankful of everything we've got this year! I got my first Voxbox from influenster and another one will come probably this year or next year! What an amazing year I must say! and now receiving all this Christmas gifts from my husband and family  was a wonderful feeling. I got so many fantastic items that I really love and I can't wait to share it with you guys!.
So lets start with this:
CHOKLAD/ CHOCOLATES AS IN LOT OF CHOCOLATES! – Got these 4 boxes of chocolates. Your Christmas is incomplete here in Sweden without getting at least one box of chocolate-choklad!. I got my favorite Merci chocolate. It is part of our tradition to give your love ones some sweet chocolate and of course I wouldn't say no with these boxes of sweetness 😍.
FLUFFY WHITE SLIPPER / TOFFLOR – I got these super fluffy white reindeer slipper from my in law. I really like this one. So comfy to wear especially now is winter btw I always got tofflor (house slippers) yearly LOL!.

PANDORA COTTAGE CHARM – My hubby gave me this Pandora cottage charm 😊. I told him that I wanted a new charm for my bracelet because it's been a long time since I bought a new one on my collection. I'm happy because I never thought he would buy me this small charm and he said he picked this one because it reminds him the cottage that we are currently renovating .  I'm so grateful and happy hihihi.
NAIL ART / NAIL POLISH – Who doesn't like nail polish? hehe I got another set of glittery nail polish and I cannot wait to test them on, I love that it has a dotting tools, bedazzle and gold/chrome flakes in it soo cute so now because of this I can now film more nail videos on my youtube channel yiipiie!

JBL FLIP 5 BLUETOOTH SPEAKER – I'm so happy that I got this JBL Flip Bluetooth speaker as a gift because I cannot afford to buy one for myself as of the moment hahaha. I've been wanting to have this ever since me and panget  started working in the cottage, I always playing music when I am working using only my cellphone so having this speaker now is really nice and  sounterriffic!. I even try to look  on it in  a second hand store online but nah I'll wait, then Santa gave it this Christmas!.
The JBL Signature Sound
Flip 5 comes with an innovative driver element that delivers high power with exuberant bass. Increase the volume and enjoy clear, dynamic and distortion-free sound.
JBL PartyBoost
The more music, the better. Connect two JBL PartyBoost compatible speakers for stereo sound or daisy chain multiple JBL PartyBoost compatible speakers and get the party started.
IPX7 Waterproof
With IPX 7 certification, Flip 5 is completely waterproof, so you don't have to worry about rain, spills or even if you accidentally drop it in the pool.
Bluetooth
Bluetooth allows you to pair the speaker wirelessly with other devices. You can stream your favorite music from all kinds of Bluetooth-enabled devices such as laptop, smartphone or tablet.
12 hours of music
Charge your Flip 5 in just 2.5 hours and enjoy a full 12 hours of continuous music playback, without worrying about how much more time you have. You have plenty of time!
 SHERIDAN'S ORIGINAL DOUBLE LIQUEUR – I consider is as gift but I got it before even Christmas! LOL.  I never tested it yet and I know for sure that I will gonna like it because I love any creamy liqueur.  We might consume it on our anniversary on Jan 11. Hope it taste good!
LEVOIT ORIGINAL FILTER – It's time to change my Levoit Core 300 Air purifier filter and this is the only thing I request personally to my panget. They say you need to change your filter every 6 months but good lord me, I haven't check my air purifier filter for about a months now since the last time I vacuumed it and I guess  it accumulate too much dirt & dust now, surprise! surprise! anyhow I got new filter now new year-new filter!
 ICA OSTBRICKA MED 2 KNIVAR /CHEESE BORD – Love this sangkalan – chopping board in english! but it said that it is a cheese board hmm it looks small to call it cheese platter weird but its wood anyway haha. Cheese board is really trendy nowadays and I love cheese as well. Charcuterie as its finest.
ADVENT CALENDAR STUFF – I also considered gifts all the items I got from my advent calendar which is I am so happy about especially the nail polish one the more the merrier. I'm excited to try all my rituals body products because they are all  smell soo good!.
I'm so lucky to be surrounded by my husband's family who are very kind and generous (being far from my family back home for so many years now making this holidays a little bit sad for me) but even though I am miles away with them I will never forget all the good memories I had with them. Just thinking all the crazy and fun filled celebration every Christmas and New year with my craziest pinsan and siblings are energy booster for me hahaha 😁.  I miss them soo much!
Anyway highway I hope you all had a wonderful Christmas and New Year. Enjoy all the gifts you received this year… Let me know in the comments below what was your favourite part of Christmas this year?
PLease leave comment down below. I would be happy to read it all ..💜💋
🌼Support donation🌼
Running a blog & Youtube takes a lot of time, money and effort. Become a part of a selfless patron by buying me a coffee ☕ or sponsoring a post is really a big help! Your support is highly appreciated and it really means a lot to me. I DO Thank you 🙂
Get Ready for Fashion Week!
Flat $100 Off Top Brands.
Use Code: FW100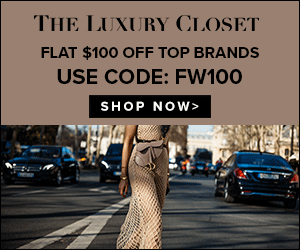 ☀ YOU CAN FOLLOW ME sa Social Accounts KO:
INSTAGRAM:  https://www.instagram.com/mitchhy2002/
TWITTER: https://twitter.com/mitchhy2002 
https://mitchhy2002.com/
https://mitchhy2002.blogspot.se/
********************************************************************
I'm open for product reviews/ sponsorship/ ads and collaborations etc. please email me at:  MITCHHY2002@GMAIL.COM
********************************************************************
❤ See you on my next video ko po 😉
Take care mmmwuah! ❤
********************************************************************