This spring season we had a chance to visit this beautiful Island of Marstrand. We did a day tour exploring the whole Island and visit the majestic Carlstens Fästning (Carlsten Fortress). It is located on the Island of Marstrand about 45 kilometer northwest of Gothenburg and it takes around 1hr and 35mins drive where we live (Grästorp). You need to ride a ferry that located in Koön, it goes every quarter in daytime and during the night it goes every half an hour. The ferry is really modern and nice plus you can also go out on the upper deck if you wanted to see the beautiful view of . It only takes a couple of minutes boat ride 😊. You can buy the ticket inside the store that is close to the port area and it goes two-way ticket already from(Kaoön to Marstand to Koön).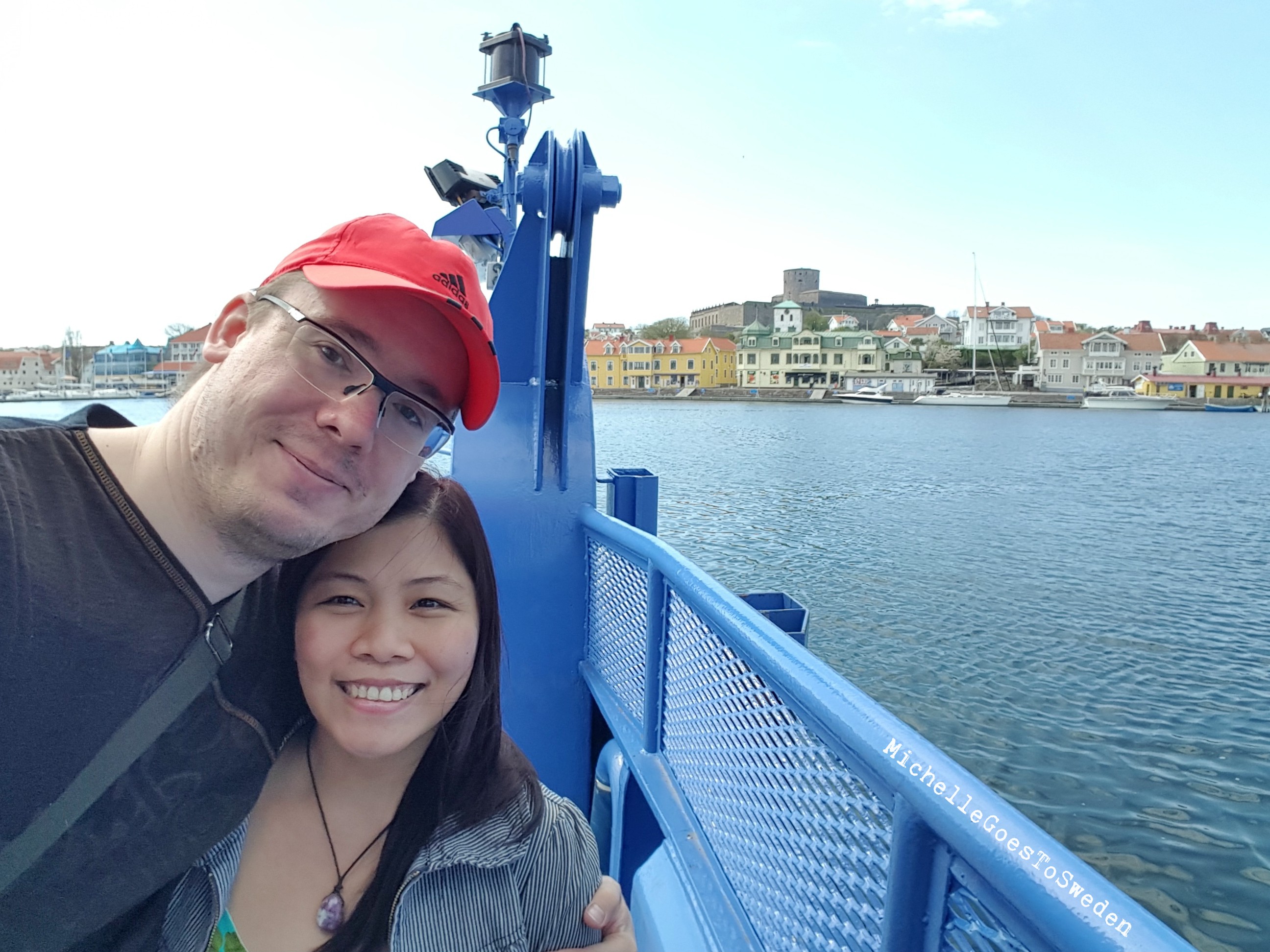 Off to visit Carlsten Fortress
Unfortunately, that time we didn't get a chance to book for a tourist guide but you can check and roam around the fortress and walk on your own provided that you pay for your entrance ticket. You can also buy booklet, maps and guided books in the entrance and don't worry if you can't understand Swedish because they offer English guided tour and guided books that available in several languages.
For guided tour and entrance fee you can visit their site: Carlsten Fortress opening hours and fees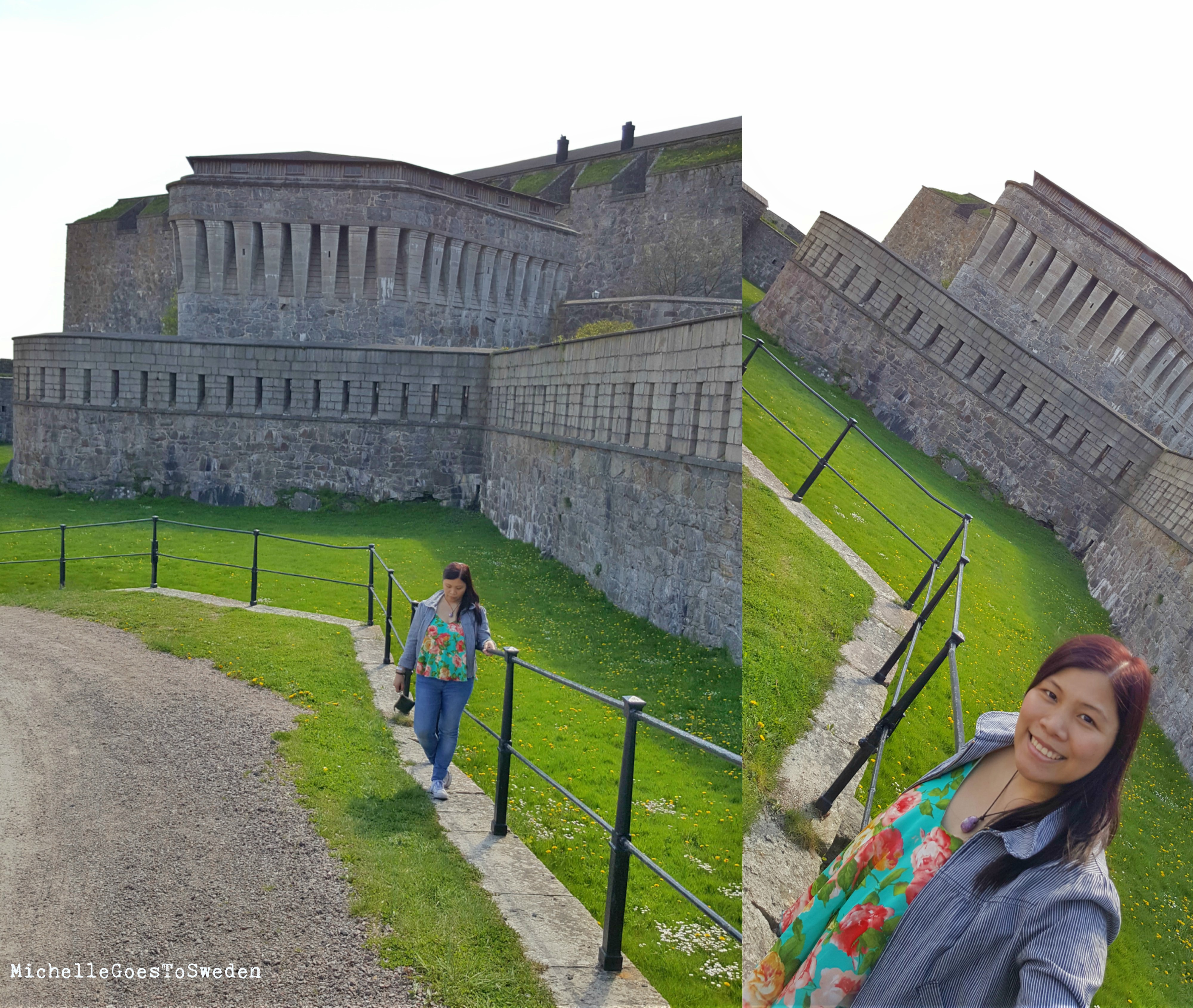 The Carlsten Fortress (Carlsten Fästning) was built in 1700's to protect the island from invaders and it was once a military and prison facility built to safeguard Marstrand before. Nowadays, it is one of the most favorite tourist attractions here in Sweden and I'm totally agree to that because the place is really beautiful, nice and peaceful! I recommend to visit it on a summer season although they offer lots of activity all year around 😉 its up to you to decide.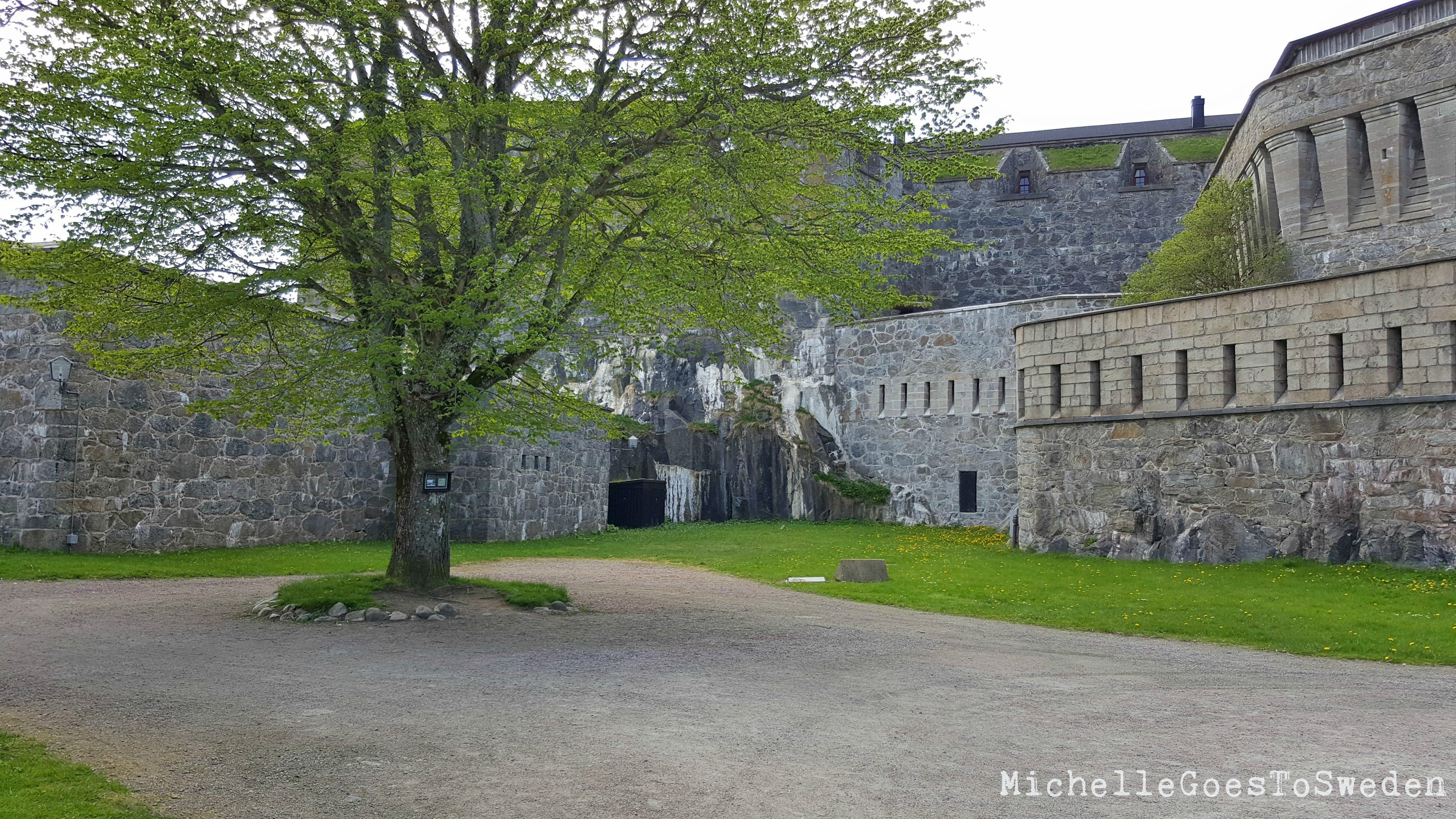 The weather was really nice when we visit the place, it's not too hot nor not to cold just so perfect to walk around and enjoying the beautiful view of Marstrand up on the hill where the fortress is. The thick wall of the fortress is really impressive and it will leave you wondering how much time,effort and energy they spend building it before, such an interesting piece of history and what more if you see what is inside of the fortress.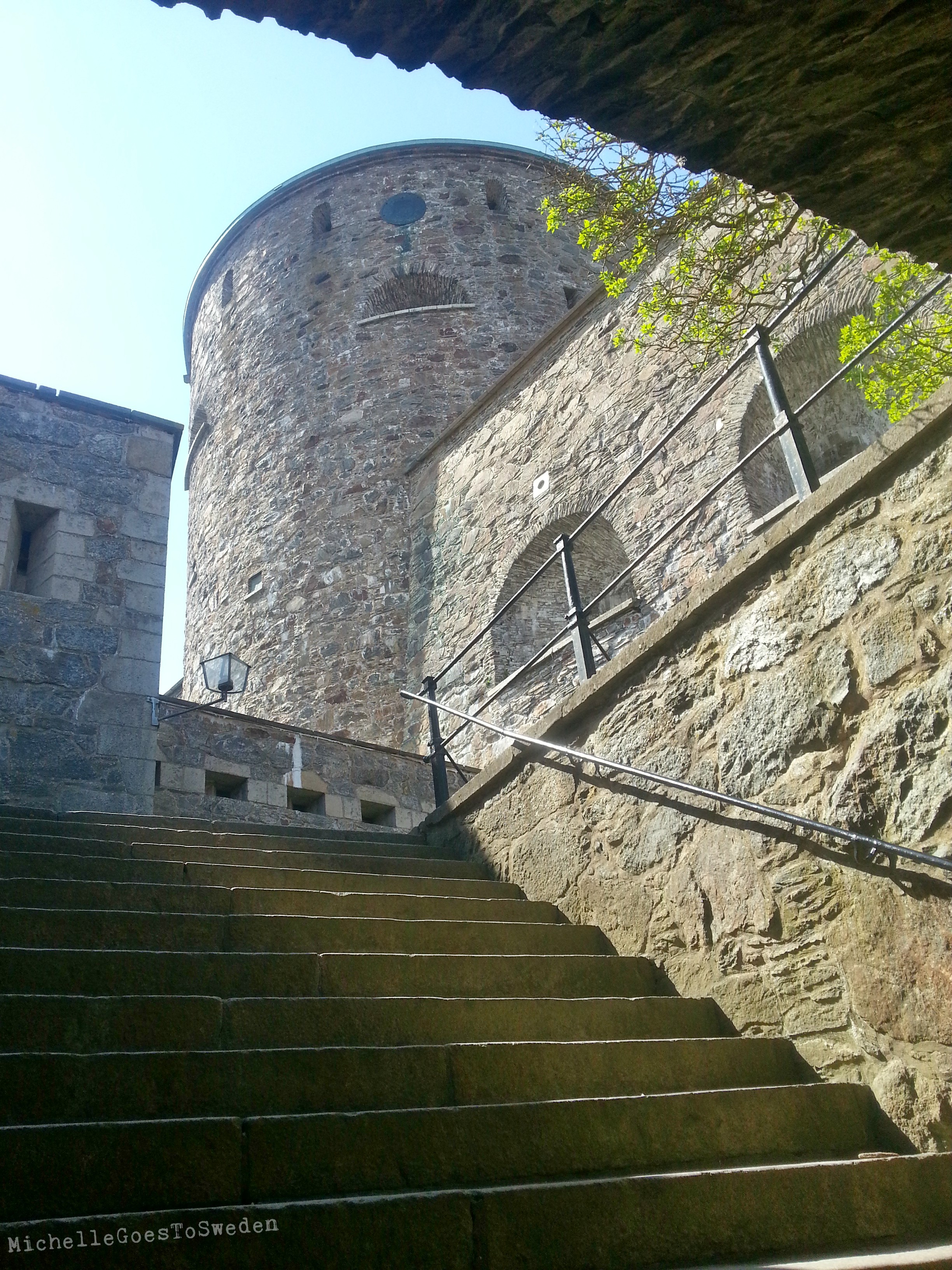 Information came from this site: (https://www.carlstenssoldathotell.se/en/soldathotellets-historia/)



The most famous prisoner at Carlsten fortress was Lasse-Maja. Lasse-Maja was a successful thief during their time. He was so popular because he'd disguise himself as a woman to avoid captivity. He was arrested and sentenced to lifetime 1813 Marstrand's work. Thanks to the cooking skills he learned that "woman" was serving Lasse-Maja large parts of his sentence as a chef. In 1839, after 26 years in captivity at Carlsten, he was pardoned by King Karl XIV Johan.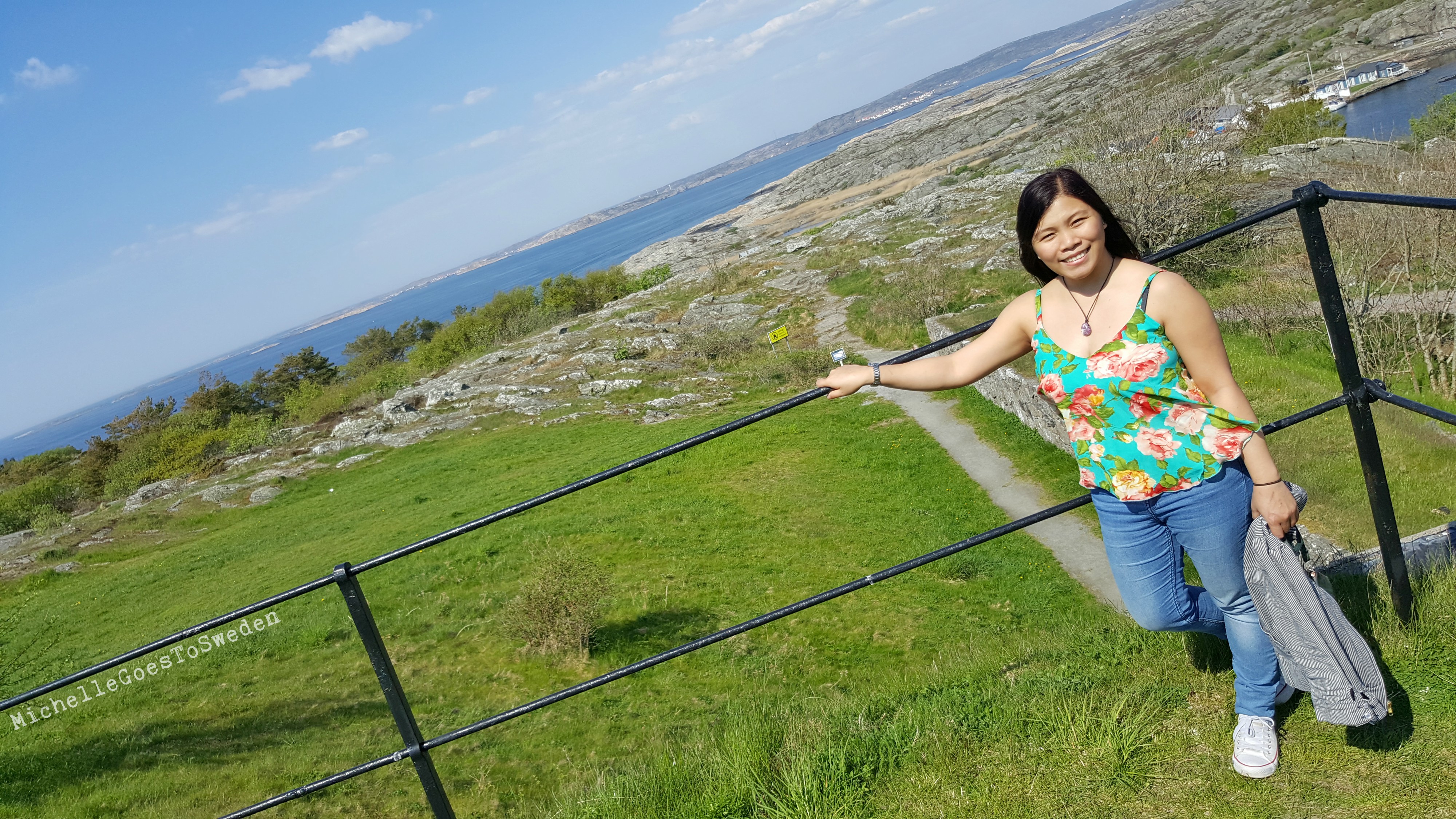 The most amazing views of Marstrand is from the top of Carlsten Fortress.What a picturesque view!
Dragging the stone to the construction was hard work. To get enough labor introduced a new sentence in the Swedish law: "Marstrand's work". From all over the country were then criminals that would be included in the workforce. They were murderers, big thieves, counterfeiters and rapists, but also easier for criminals like little thieves and vagrants. Sentence length varied from a few years to lifetime. To prevent escapes, the prisoners were provided with a tvåkilos birdo attached with chains around one ankle. Awkward and escape-prone inmates could get to wear a so-called Iron Crown, a lockup that could weigh up to 36 kg. The hard work and the miserable living conditions meant that the mortality rate was high. Some winters died up to 20 percent of the prisoners. Marstrand's work was abolished in 1854, and most of the prisoners were moved to Gothenburg.
(Here are some of the pictures we took on our tour to show you how beautiful the place is!)
In the days of Charles X, when they were built, they served as the main entrance to the fortress. The gates are decorated with appropriate inscriptions and royal arms. Before there was a drawbridge
Outhouse in medieval style is on the walls of the Upper Courtyard (see picture above). Garrison's waste products dumped straight into the dry moat.
The place is really beautiful and relaxing! It is a popular summer destination here in Sweden and if you get a chance to visit Gothenburg area, don't hesitate to add this place on your bucket list to visit!. A worth of time to reflect and relax away from the stressful city life!. Not only that the island is so small that you can easily walk around and check the entire place in just whole day 😉 . There are lots of cafe, restaurant and hotel too to check around if you'd like to stay there for couple of more days. Me and my husband we're planning to go back there next summer to enjoy more the place! We will definitely go back and visit it again!