Adobong paa ng manok or Spicy Chicken feet adobo is made by cooking Chicken feet in a sauce made with soy sauce, vinegar, oyster sauce, garlic, onion, black pepper, sprite/7up or apple cider,bay leaves, chilies (sambal oelek) and oil. In this recipe I used Apple cider instead of sprite but you can use it as well if you only have either sprite or 7up. It is really popular in Philippines and it is best paired with beer or any hard drinks. Tagay! Beer nalang ang kulang!
#filipinofood #chickenfeetadobo #chickenfeetadobo #filipinofood #adobongpaangmanok #chickenfeetadobo #spicychickenfeetadobo #paangmanokadobo #inadobongpaangmanok #adobo #adoborecipe #adobongmanokrecipe #adobongmanokrecipes #chickenrecipe #chickenrecipes #recipeniminang #recipesnimisay #pampulutan
INGREDIENTS:
Chicken feet
(Sprite or 7up) I used Apple cider
Oyster sauce
Soy sauce
Vinegar
Garlic
Onion
Ground black pepper
Bay leaves
Chili (Sili labuyo or Sambal Oelek)
salt to taste
cooking oil
water

Want to earn extra income from posting online? Be an affiliate -magpost & share ka lang sa social media mo at kikita ka na.
Sign up here: https://invol.co/cl8ic5b
Amazon wish list👉:  CLICK HERE

♥ BUY in LAZADA Together Lights Up the Moment : Up to 17% OFF + FREEBIES worth 1499
👉https://invol.co/cl589iq
👉 https://invol.co/cl2k12o
♥ Would you like to shout me a cup of coffee


🍭SUBSCRIBE ka na please 🙂 libre lang namn hihi Salamat :⬇️
https://www.youtube.com/channel/Kyutipie_Misay
https://www.youtube.com/channel/Kyutipie_Misay
DISCLAIMER:  This post contains affiliate links, which means I may receive a small commission for clicks and purchases made.
I hope you all enjoyed watching my video and if you did please don't forget to tap my back with BIG like 👍 and subscribe if you haven't yet.
PLease leave comment down below. I would be happy to read it all ..💜💋



🌼Support donation🌼
Running a blog & Youtube takes a lot of time, money and effort. Become a part of a selfless patron by buying me a coffee ☕ or sponsoring a post is really a big help! Your support is highly appreciated and it really means a lot to me. I DO Thank you 🙂
Get Ready for Fashion Week!
Flat $100 Off Top Brands.
Use Code: FW100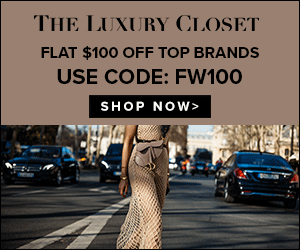 ☀ YOU CAN FOLLOW ME sa Social Accounts KO:
INSTAGRAM:  https://www.instagram.com/mitchhy2002/
TWITTER: https://twitter.com/mitchhy2002 
https://mitchhy2002.com/
https://mitchhy2002.blogspot.se/
********************************************************************
I'm open for product reviews/ sponsorship/ ads and collaborations etc. please email me at:  MITCHHY2002@GMAIL.COM
********************************************************************
☀ What Equipment I used:
Camera : Canon G7x markII
Software Editor: Adobe Premiere ProCC-2015
Thumbnail Editor: https://www.befunky.com/
❤ See you on my next video ko po 😉
Take care mmmwuah! ❤
********************************************************************
&nbsp